Magashi calls for synergy amongst the Services in fighting insecurity
The Defence Minister, Maj. General Bashir Salihi Magashi has called for synergy among the Services and the Security Agencies in the fight against insecurity in the country.
The Minister stated this during the valedictory dinner organized for him by the Permanent Secretary of the Ministry, Dr. Ibrahim Abubakar Kana, mni on Wednesday, 24th May 2023 at the Army Headquarters (AHQ) Command Officers Mess Asokoro Abuja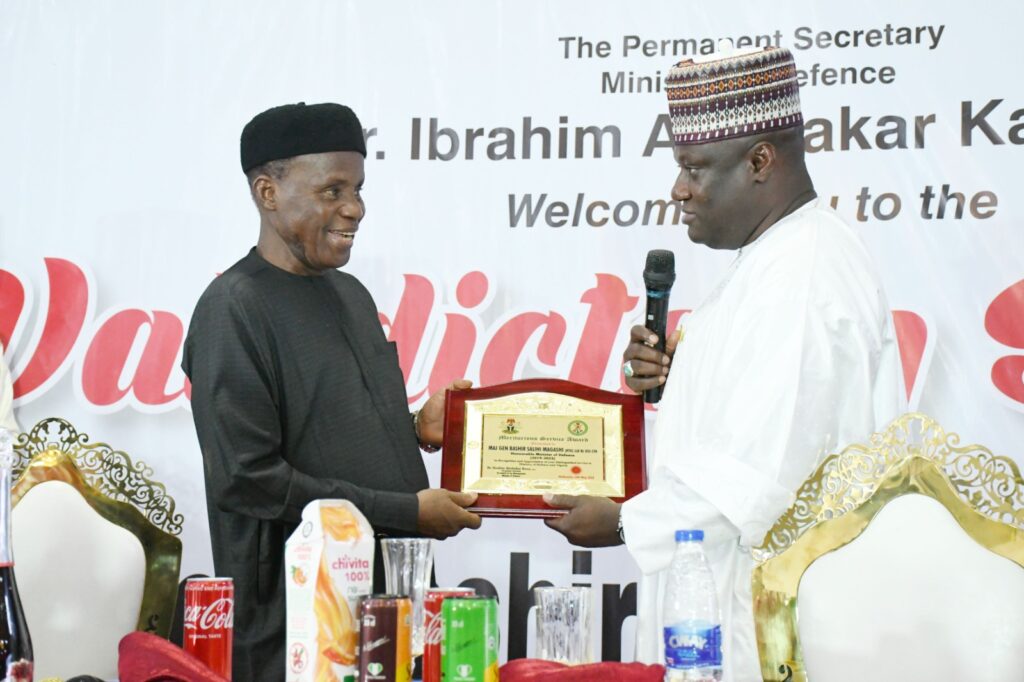 General Magashi commended President Muhammadu Buhari for his support to the Armed Forces in the fight against insecurity in the nation. He said that the collaboration among the services has help tremendously in curbing the challenges of insecurity adding that massive re-equipment of the services had enhance their effectiveness in the discharge of their duties.
The Minister said: "I have come to understand that everything we do requires teamwork and when I joined the Ministry, I found that there are a lot of things that we require to do, we need synergy among the members of the Armed Forces and other security agencies to succeed."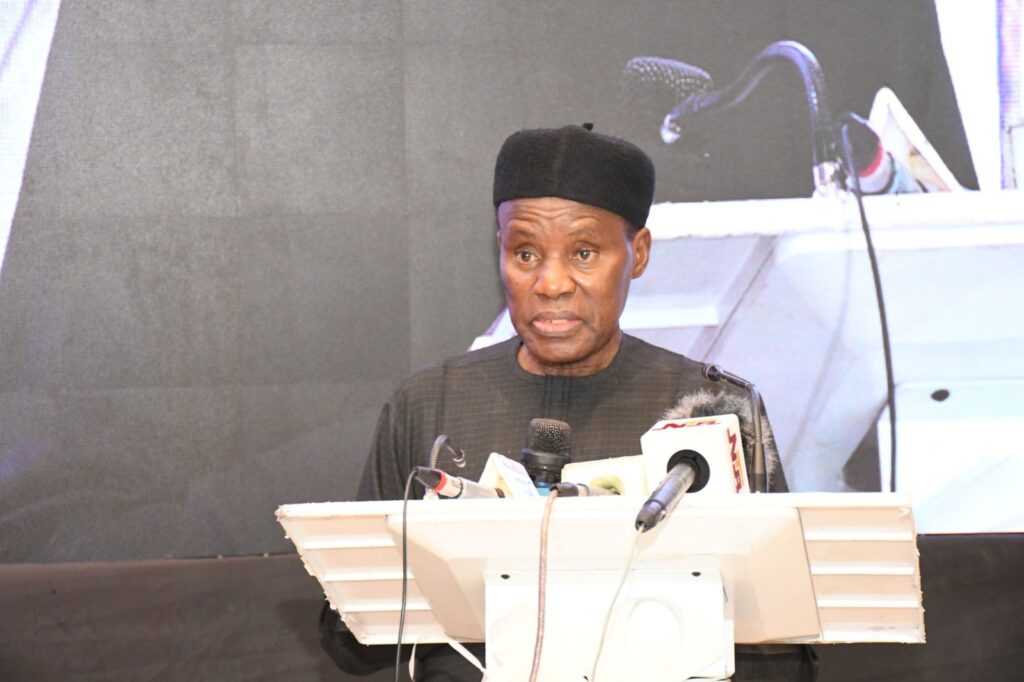 Magashi added that the Commander-in-Chief, President Muhammadu Buhari should be given credit for realizing that there is need for synergy among the Armed Forces and other security agencies. He appreciated the President for providing the Armed Forces necessary tools to perform their duties credibly.The Minister called on the in-coming administration to leverage on the achievements of the out-going administration by investing massively in the defence sector of the nation, noting that the out-going administration has recorded about 80% success in tackling the nation's security challenges. The Permanent Secretary Ministry, Defence Dr. Ibrahim Abubakar Kana, mni, described the outgoing Minister of Defence. Maj Gen Bashir Salihi Magashi as a symbol of good leadership, saying that he has provided good leadership in the Defence sector and the Ministry.He said that the Minister has shown fatherly leadership style in shaping and curbing challenges in Nigeria's Defence sector during the period of his stewardship. He added that during his tenure, Service Chiefs have worked together as one family in fighting insecurity in the country.
He said that the Minister was dependable in his leadership to the Ministry and the Armed Forces of Nigeria, adding that working with him has brought peace to the entire Ministry and the Armed Forces.Dr. Kana described Magashi as modest, humble and completely loyal. "You have provided leadership to us in the Ministry and the Armed Forces that we all need to emulate," he said.
Giving his goodwill message, the Chief of Defence Staff, General LEO Irabor acknowledged the Minister's administrative and soldering skills describing him as someone that has brought professionalism to bear in the Armed Forces of Nigeria. He added that he has demonstrated competence and sound knowledge on military and other matters and described him as a man of high integrity, humility and simplicity.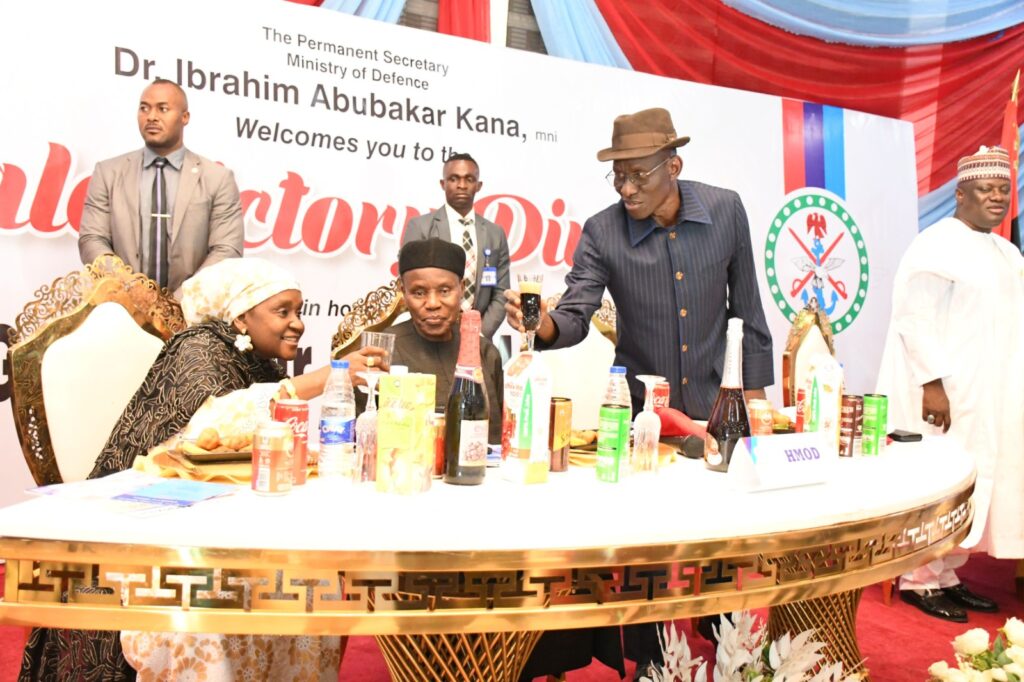 Others who spoke included the Chief of Army Staff, Lt. Gen. Farouk Yahaya, Chief of Naval Staff, Vice Admiral AZ Gambo, Chief of Air Staff, Air Marshal OA Amao, former Permanent Secretary Mr. Aliyu Ismail and the son of the Minister.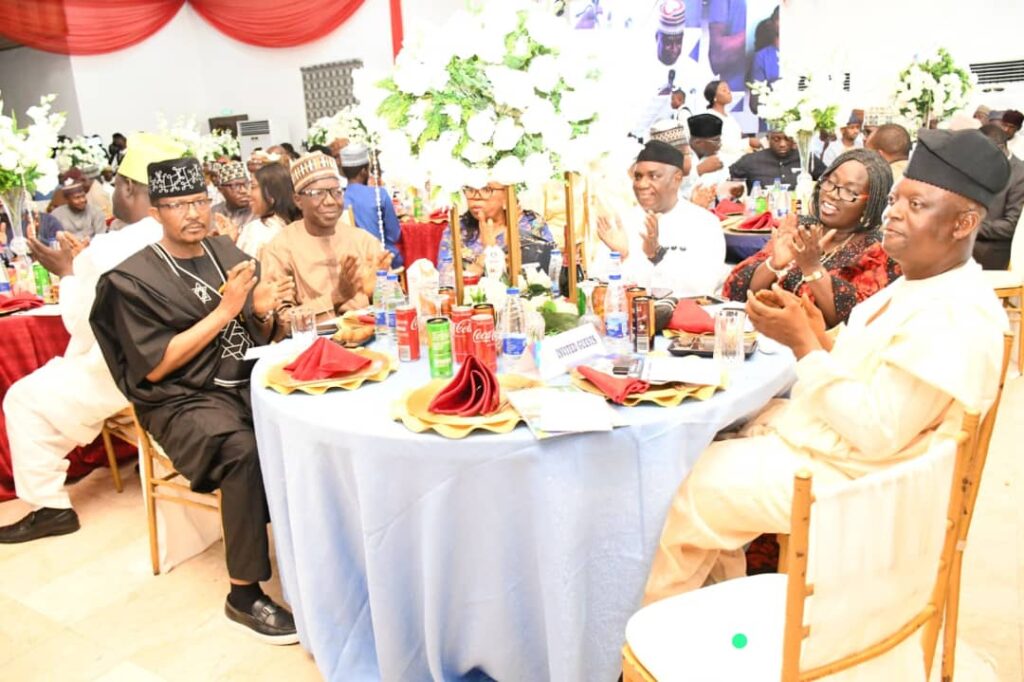 They all spoke in exaltation of the out-going Minister saying that he has succeeded in Military and in civil administration.
Victoria Agba-AttahDirector (Press)26th May, 2023