The Permanent Secretary, Ministry of Defence, Dr. Ibrahim Abubakar Kana mni has said that the Presidential Transition Council will make life and governance more comfortable for the in-coming President- elect, pointing out that the roadmap has already been drawn for him for a quick start of his administration.
Speaking at the joint session briefing between the officials of the Ministry and members of the Transition Technical Task Team (TTTT) on Thursday 9th March, 2023 at the Ministry, the Permanent Secretary stated that the Presidential Transition Council that was inaugurated by the Secretary to the Government of the Federation, Boss Mustapha on February 14th, 2023 would enable a seamless transition of power from one Presidential administration to another.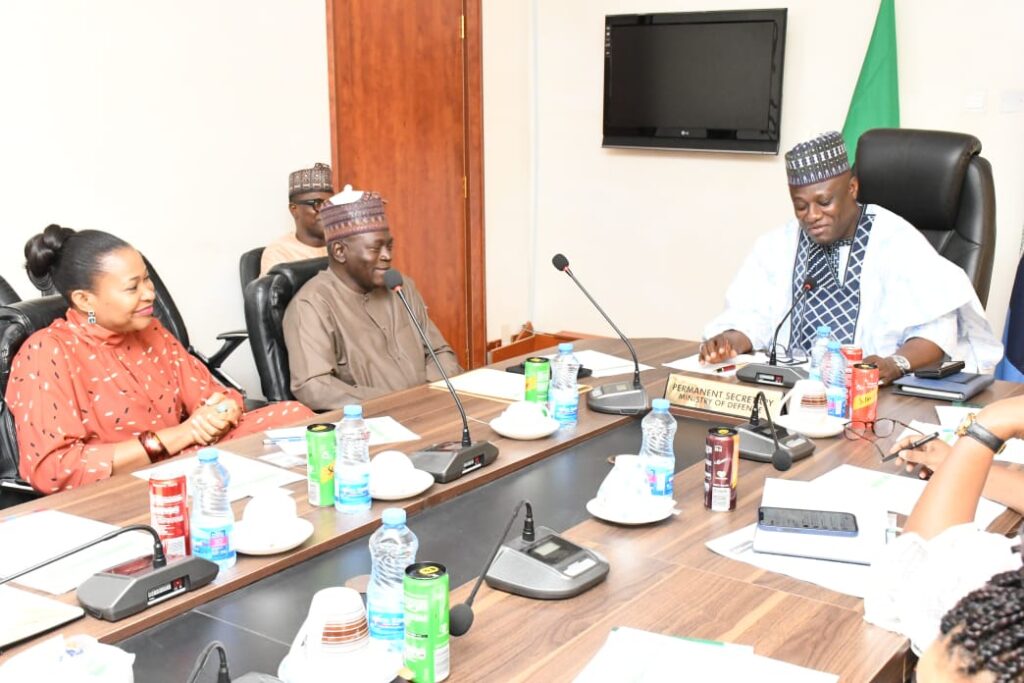 He commended the members of the TTTT for the presentations which were based on " The Presidential Transition Process of the Federal Republic of Nigeria and MDA Transition Guide and the "Introduction of the Performance Review Session"
He said the briefing session was highly technical and apt and assured the members of the TTTT of his Ministry's readiness to deliver on quick time, all the prayers as well as the directives of the Task Team to enable a seamless transition process.
Dr. Kana stated that the entire Management of Ministry of Defence has been charged by the Honourable Minister of Defence, Maj. Gen. Bashir Salihi Magashi (rtd.) to work with the TTTT to deliver within the stipulated deadline, adding that the process of the transition has the full support of the Honorable Minister of Defence.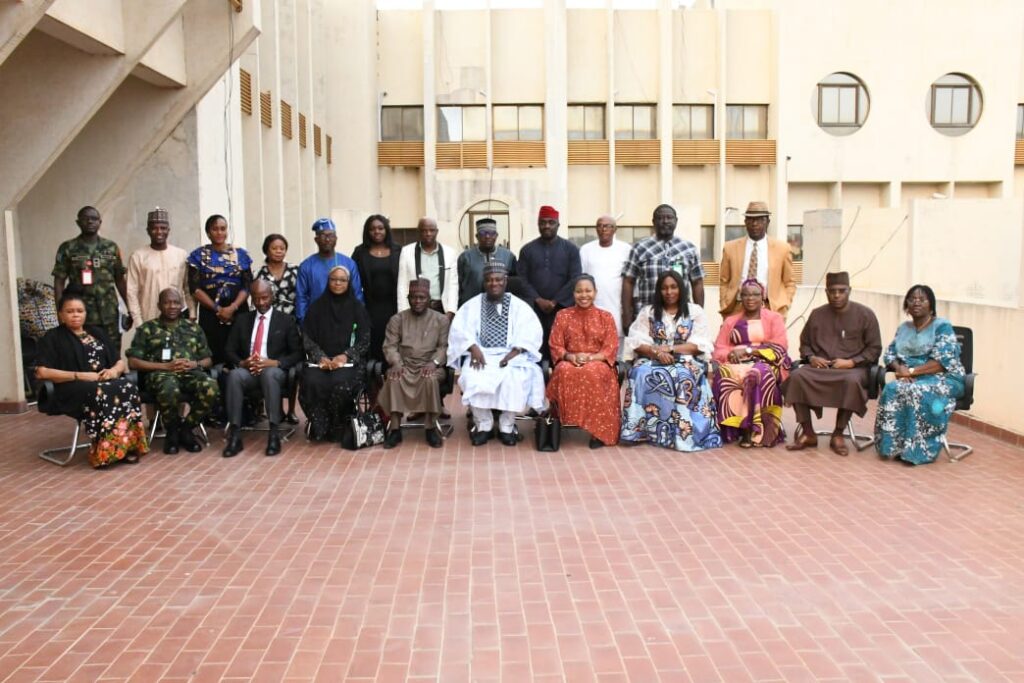 Earlier, in his presentation the representative of the Office of the Secretary to the Government of the Federation, Mr. Ibrahim Hassan said the purpose of the briefing session was not to audit the Ministry but to provide the needed guidelines to all the stakeholders for a hitch free process of transition of power.
He stated that the Council is chaired by the Secretary to the Government of the Federation and has members from MDAs.
Speaking further, he said that the two documents to be produced for the 2023 Presidential Transition process include, compendium of policies, programmes and projects that were delivered to implement the nine priority areas of the Federal Government and Sector briefing notes to provide status of performance of the Administration underneath priority areas
In attendance at the briefing session were the members of the TTTT and the Management staff of the Ministry.
Victoria Agba- Attah
Director Press and Public Relations
Thursday, March 9, 2023