The Minister of Defence, Maj. Gen. Bashir Salihi Magashi has reaffirmed Nigeria's commitment towards the promotion of global Peace and Regional stability by remaining active in Peace Support Operation as at when due.
Gen. Magashi stated this when the United Nations Under Secretary for Peace Operations, Mr. Jean Pierre Lacroix paid a working visit to Ship House, Garki Abuja.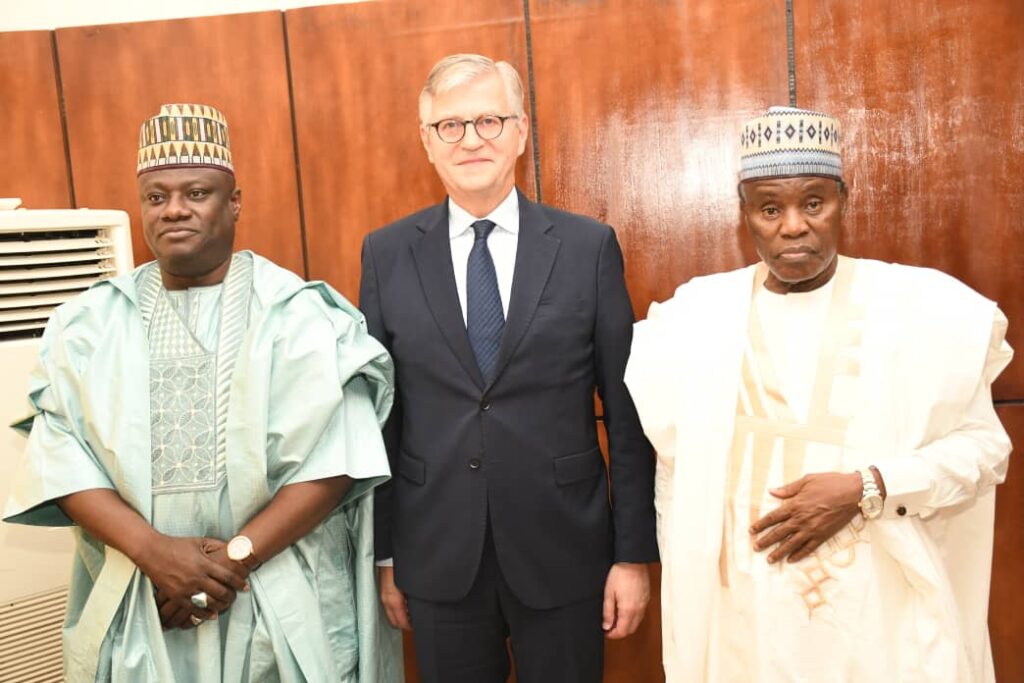 The Minister pointed out that the Service Charter of the Ministry towards providing administrative and support services is routinely, timely and effective so that the Armed Forces would be modern, compact, strong, professional, mission-capable and mission-ready for the defence which is in the Constitution of the Federal Republic of Nigeria, while also contributing to peace-making and peace-keeping mission worldwide.
Earlier, the United Nations Under Secretary General for Peace Operations, Mr. Jean-Pierre Lacroix expressed appreciation to the Minister for the cooperation and unwavering support to the activities of the United Nations.
Mr. Jean said that the purpose of his visit to Ship House was to discuss the contributions of Nigeria to United Nations Peace Operations and the latest political and security developments in the Sahel.
He was accompanied by his Political Affairs officer, Mr. Gueladio Ba and Peace and Development Advisor, Mrs Kim Toogood .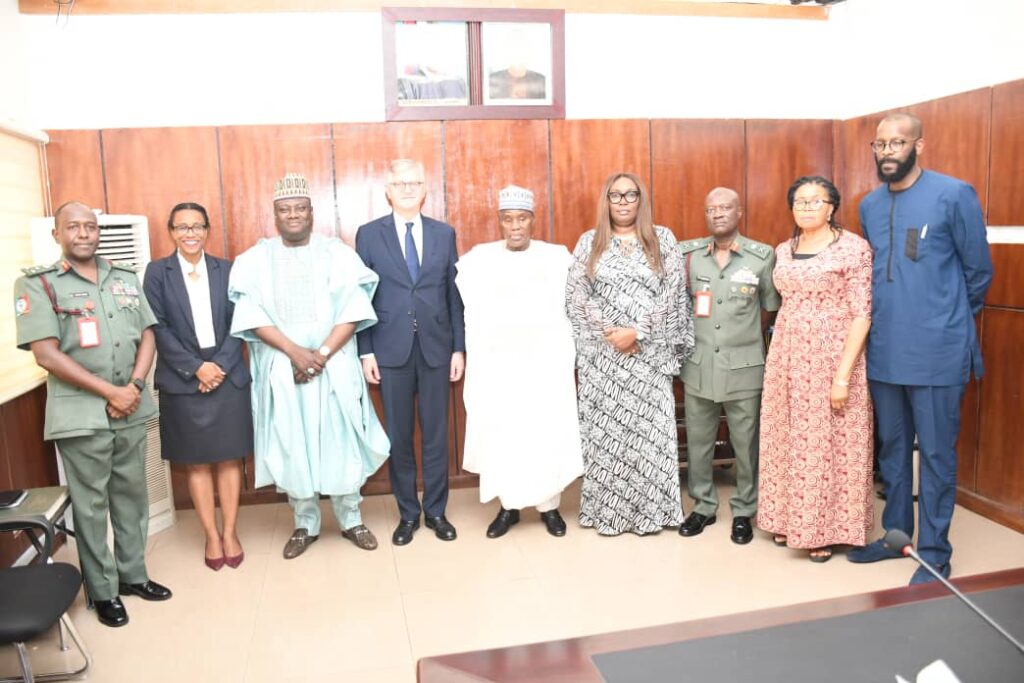 Victoria Agba-Attah
9/11/2022
Director Press & Public Relations