The Minister of Defence, Major General Bashir Salihi Magashi rtd has said that President Muhammadu Buhari's administration has continued to devise new strategies for improving Defence and Security Systems in order to meet up with the ever evolving security challenges.
Magashi stated this while declaring open the Defence Advisers/Attaches Annual Conference 2022 with the theme "Sustaining Nigeria's Defence and Security: Role of the Defence Attachés System" held at the Defence Intelligence Agency, Headquarters, Abuja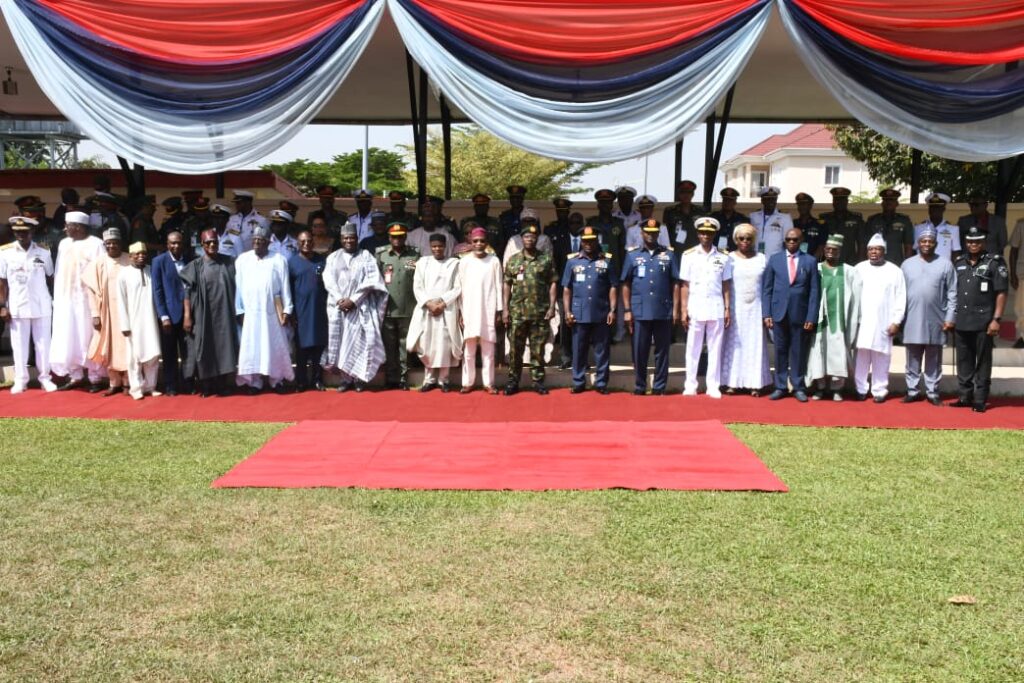 The Minister who was accompanied by the Permanent Secretary Dr. Ibrahim Abubakar Kana mni, said that a cursory look at the security challenges in Nigeria today requires new dimensions to continualy respond to insecurity, noting that the Kinetic and non-Kinetic approach is yielding positive results particularly in the North-West and North Central zones.
In the same vein the Minister noted that "there's no doubt that the Defence Attaches system has crucial roles to play by forging understanding and cooperation with the security and Defence architectures in their respective countries of accreditation."
However, he remarked that the concept of Defence Attaches system has come a long way in the annals of Nigeria's history, adding that as at today over 90 countries and 4 international organizations are covered by the Defence Attaches system.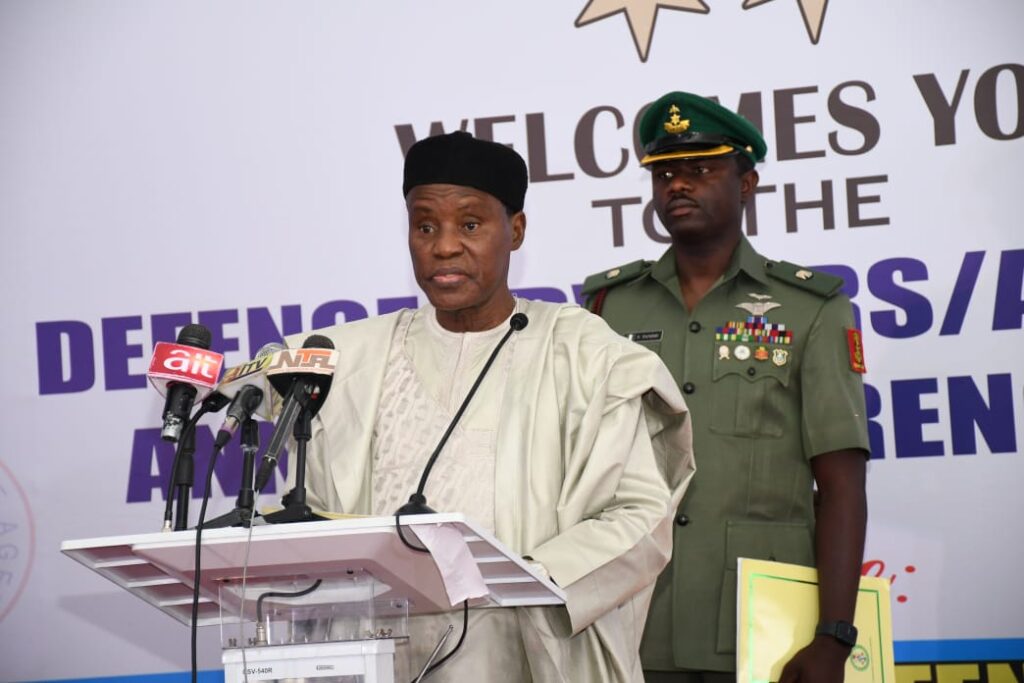 The Minister urged all security agencies to explore all avenues within their respective systems to come up with innovative ways of identifying and confronting the challenges facing us as a nation.
In a keynote address delivered by the National Security Adviser, Maj. Gen. BM Monguno (rtd), he stated that a comprehensive approach in dealing with security issues is essential for building networks of peace that creates safe and resilient communities across Nigeria.
There was a progress Report on Defence Attaches Conference 2021 Communiqué by the Permanent Secretary Ministry of Defence, Dr. Ibrahim Abubakar Kana mni.
A lecture titled "Strengthening the Defence Attaches System for Enhanced Defence and Security of Nigeria" was delivered by the Acting Permanent Secretary Ministry of Foreign Affairs Ambassador Janet Olisa.
The Chief of Defence Intelligence, Major General Samuel Abebayo, in his welcome address said that over 627 of its staff were trained abroad on different fields of intelligence needs while the Defence Intelligence College has reviewed its curriculum to accommodate new development in intelligence tradecraft.
Major General Adebayo also said that this conference came at a time when the nation is facing unusual security challenges characterized by a volatile, uncertain and complex environment urging the participants to address the issues squarely and deliberate with open minds to ensure that the objectives of the conference are achieved.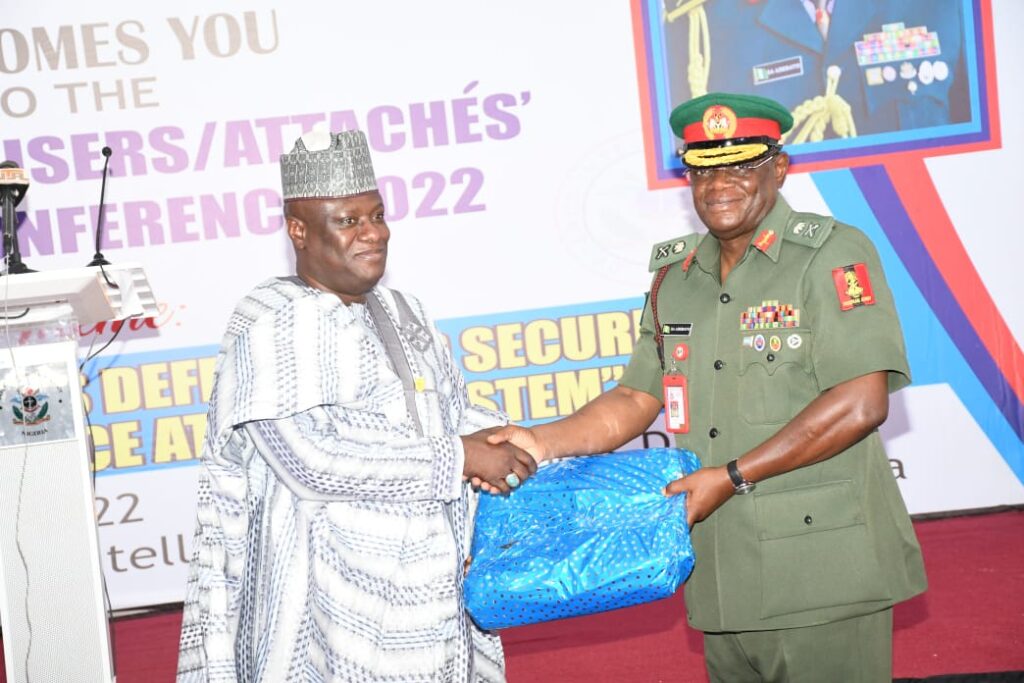 He appreciated President Muhammadu Buhari, the National Assembly, Ministry of Defence as well as the Defence Services Headquarters for the institutional support, adding that the only way to reciprocate this gesture is for the Agency to remain alive to its responsibilities.
Victoria Agba-Attah
Director Press & Public Relations
10/11/2022