The Chairman House of Representatives Committee on Defence, Hon. Babajimi Benson has commended the Minister of Defence, Maj. Gen. Bashir Salihi Magashi for rapidly responding to security challenges especially in the last 6 months.
Hon. Babajimi gave the commendation at the 2023 Budget defence session the Minister held with Committee Members on Defence at the National Assembly.
The Chairman remarked that the Ministry of Defence has remained consistent in achieving precision in the mandate handed it by the Federal Government.
Hon. Babajimi stressed that ensuring the safety and security of Nigeria and its citizens is top priority for the National Assembly as such purposeful support will be given to the Ministry of Defence as well as the Tri Services to enable them achieve this goal.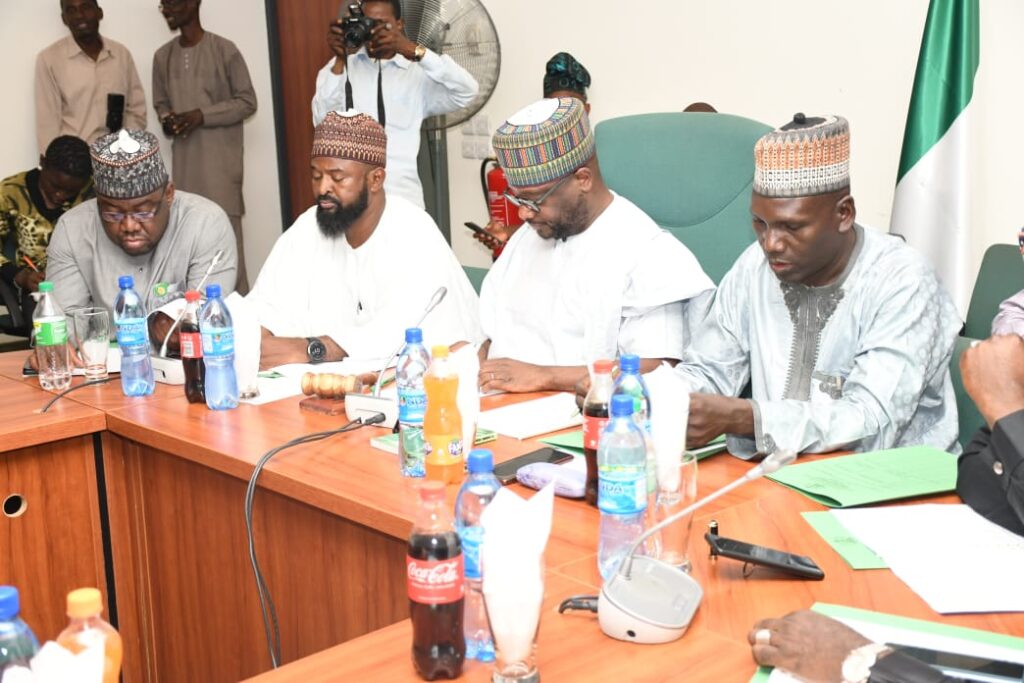 In his presentation of the 2023 Budget for the Ministry of Defence, The Honourable Minister, Major General Bashir Salihi Magashi explained that the sum of Thirty Two Billion, Seven Hundred and Twenty Nine Million, One Hundred and Seventy One Thousand, Four Hundred and Twenty Four Naira only is being proposed to cover personal cost, capital expenditure and overhead cost in the next fiscal year.
Gen. Magashi appealed to the committee to review upward the Ministry's overhead cost due to prevailing economic situation as well as to sustain the rapid response on challenges effectively.
The Minister expressed appreciation to the National Assembly through the Committee for prioritizing matters concerning the Ministry, adding that this singular effort guaranteed the successes of the Ministry in curtailing security challenges.
While answering questions over the recent Terror Alerts around Abuja, General Magashi assures Nigerians that the Military and other security Agencies are actively on top of the situation, adding that there is actually no cause for alarm.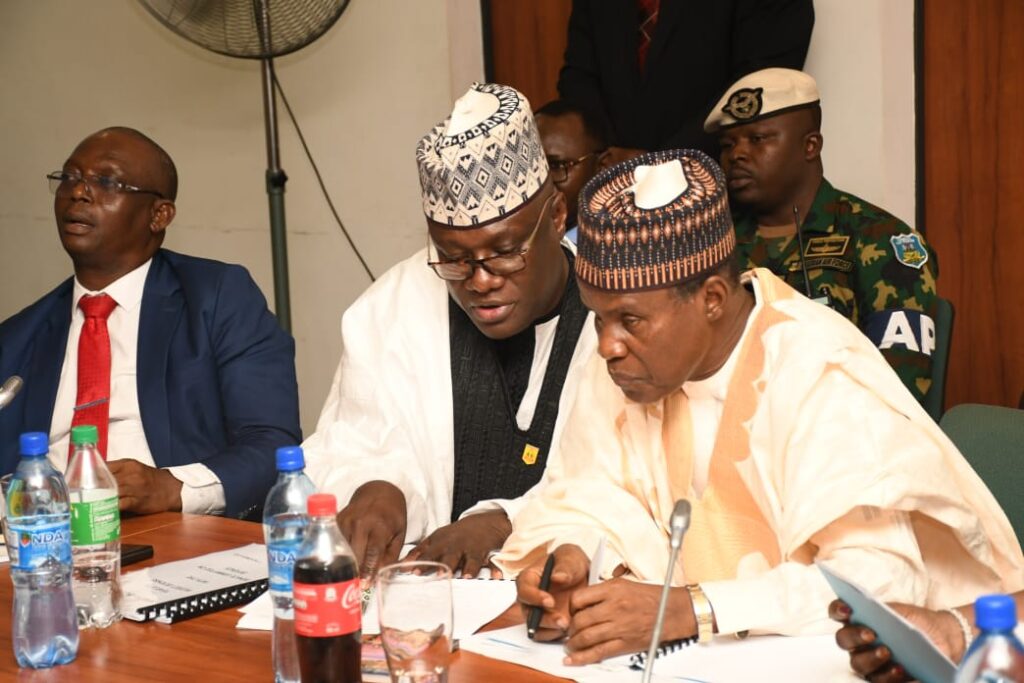 "Based on the assurances from the security and intelligence community, there was no cause for concern. I am therefore urging all and sundry to be vigilant at all times as there is no smoke without fire."
He said following the purported alert, "government tried to identify countries that were also interested in the same remarks made by US government and we are of the opinion that the best way to go about it is to continue and where possible beef up security in Abuja and its contiguous states, that is Nasarawa, Niger and the rest of them." The Minister stressed.
In a remark, the Permanent Secretary Ministry of Defence, Dr. Ibrahim Abubakar Kana mni commended the Minister's passion in the welfare and wellbeing of troops, their families and future of their children.
The Minister of Defence Maj. Gen Bashir Salihi Magashi and the Permanent Secretary, Dr. Ibrahim Abubakar Kana mni were accompanied by the management staff to the National Assembly.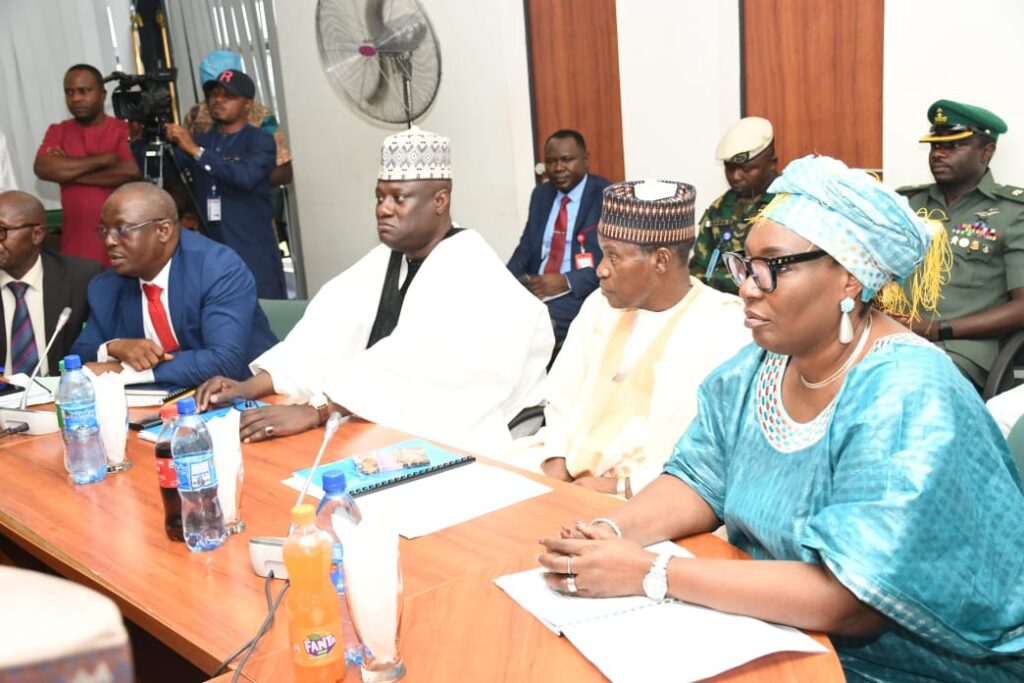 Victoria Agba – Attah
Director (Press & PR)
01/11/2022