he Minister of Defence, Maj Gen Bashir Salihi Magashi (rtd) has presented bank drafts worth N2, 599, 744. 287.00 to 804 Next of Kins (NOKs) of Officers and men of the Armed Forces who died defending the territorial integrity of the Nation.
Gen. Magashi made the presentation of the drafts which came under the 2021/2022 Group Life Assurance of the Armed Forces on Friday 28, April 2023, at Ship House, Abuja.
The 804 beneficiaries of the Federal Government gesture stemmed from the three services. 644 NOKs of the Nigerian Army, 70 NOKs of the Nigerian Navy and 90 NOKs of the Nigerian Air force.
The Honourable Minister advised that the funds should be utilized for the purpose it is meant for, in his words "I urge you to use the money to improve the ambition of the deceased and the trustees should ensure to take care of the family and children".
In line with the commitment of the present administration to honor fallen heroes, General Magashi has presented bank drafts to the next of kins of deceased Officers and men of the Armed Forces twice since his assumption to office.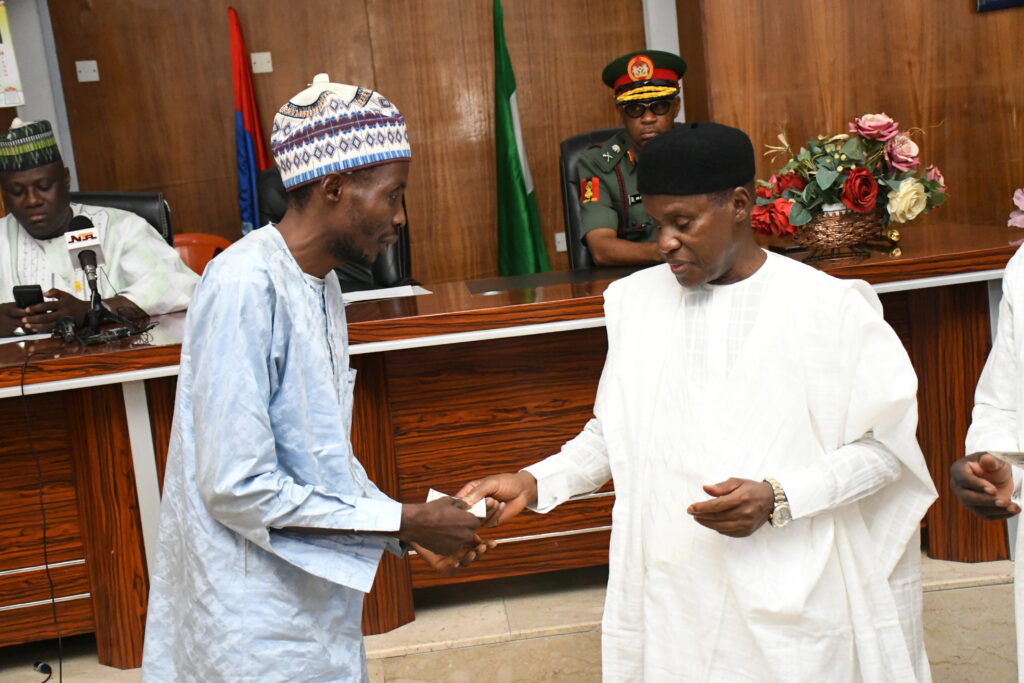 Earlier in his welcome address, the Permanent Secretary, Ministry of Defence, Dr. Ibrahim Abubakar Kana, mni condoled the families of the deceased and described the presentation ceremony as historic. He added that it was an auspicious day for the families and children of the fallen heroes.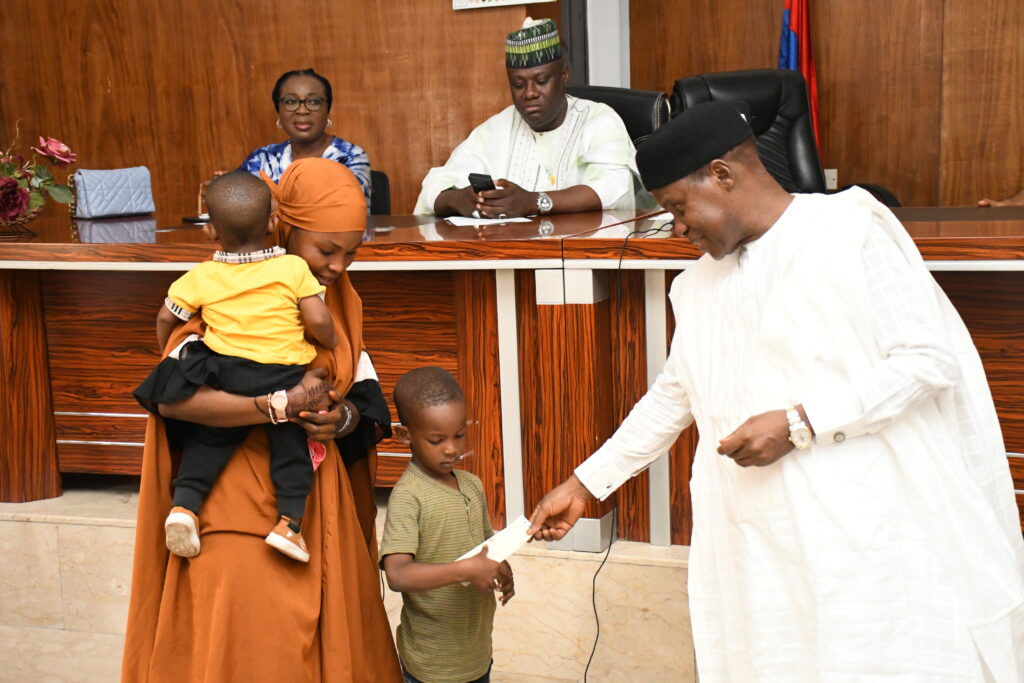 Dr. Kana assured that the Ministry will remain committed ensuring that Members of the Armed Forces get their benefits alive or otherwise.
He also urged the beneficiaries to invest the money meaningfully by equipping themselves so as not to become a problem to themselves and the society.
Adelaja Gbemisola & Ituke Patience
For : Director (Press & PR)
3rd May, 2023