The Federal Government has reaffirmed its readiness to partner with the Sudanese Government in the production of Military needs through the Nigerian Defence Industries Cooperation of Nigeria DICON and the Sudanese Defence Corporation.
Minister of Defence, Major Gen. Bashir Salihi Magashi stated this when a delegation of the Defence Industries System of Sudan paid a courtesy to Ship House Abuja.
Gen Magashi expressed Nigeria's willingness to partner with Sudan that will enhance military capability to surmount insurgency in the country as well as exchange programmes in trainings to deepen already established relationship.
The Minister assured that  that the Memoranda of Understanding (MoU) signed between the two countries in 2014 shall be reconsidered and the agreement reached by both countries will be signed as soon as possible.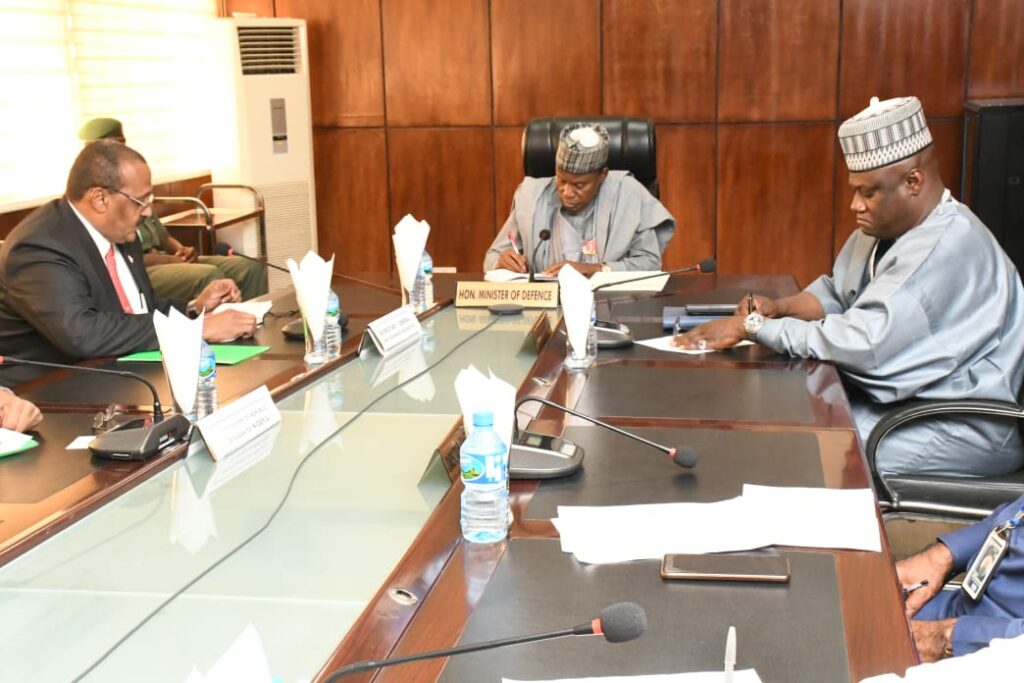 Earlier, the Leader of the delegation and Secretary General of Sudanese Government of Ministry of Defence, Lt Gen. Isam Mohamed Kavra noted that Sudan and Nigeria have historical cooperation in Military and security over the years.
He said the MoU signed in 2014 has the potential of strengthening cooperation, adding that it is necessary for both countries to finalize the MoU so as such to implement and guarantee the benefits to the people of both countries.
A member of the delegation, Mr. Tariq Osman Mohammed of the Sudan MASAD, who made presentations on Sudan Defence Industries System, displayed the local production of military wares, armored vehicles, engineering design, military wears and gears.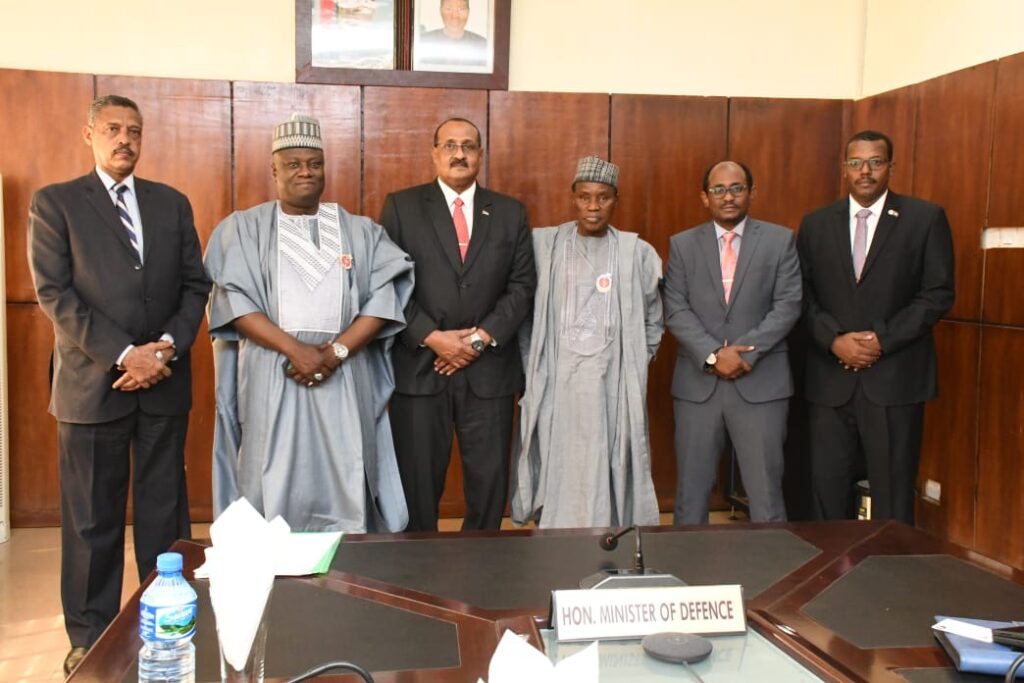 He explained further that Sudan Defence Industries System is ready to cooperate with Nigerian Defence Industries Cooperation (DICON) in the production of Military hardware.
Fatimah Yusuf and Amaka Jeff
For: Director (Press)
21/12/2022