……..AS DEFENCE MINISTER ASSURES ON PROPER UTILIZATION OF AID.
The Federal Republic of Nigeria is deepening bilateral Military Cooperation with the People's Republic of China in the fight against terrorism in the Country.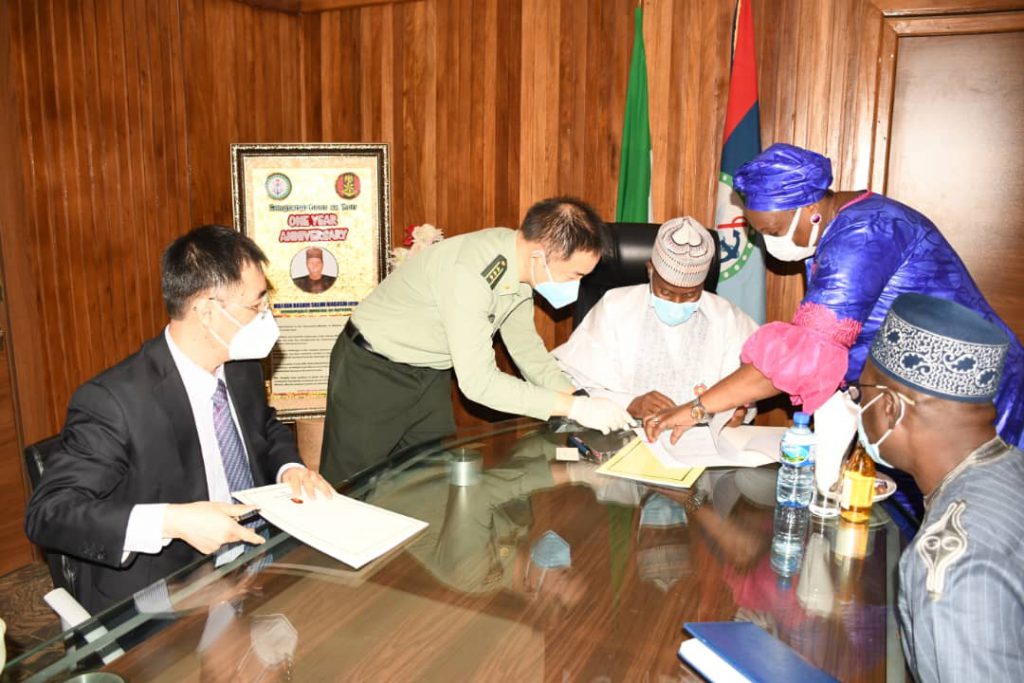 This followed the Signing of Protocol on China's provision of Military assistance gratis to Nigeria at a brief ceremony held at the Ministry of Defence Headquarters Abuja.
The Minister of Defence, Maj Gen Bashir Salihi (rtd) thanked the Acting Chinese Ambassador to Nigeria Mr. Zhao Yong on behalf of the Federal Government.
General Magashi noted that the China's provision of Military Assistance is timely pointing out that it will be a force multipliers for the troops in counter terrorism Operation in the North East Nigeria.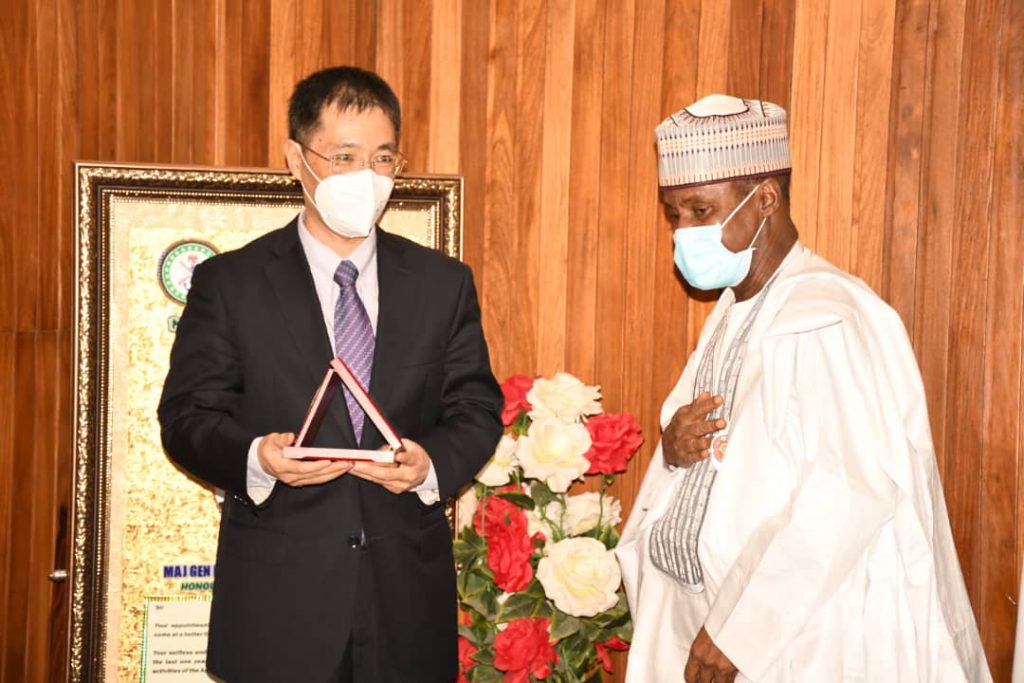 He said the gesture is well appreciated considering the fact that terrorism is a global security challenge and fighting it requires the Cooperation of all countries to jointly defeat it.
The Minister of Defence therefore appealed to other friendly countries to emulate the support of China to Nigeria so that collectively terrorism can be totally defeated in the country sooner than anticipated.
Leader of the 3-man China's delegation, Acting Ambassador Chinese Embassy, Mr Zhao Yong supported by the Defence Attache to Nigeria, Senior Colonel Liu Yongxuan while Signing the MoU assured the Minister of continuous strong Military bilateral Cooperation with Nigeria.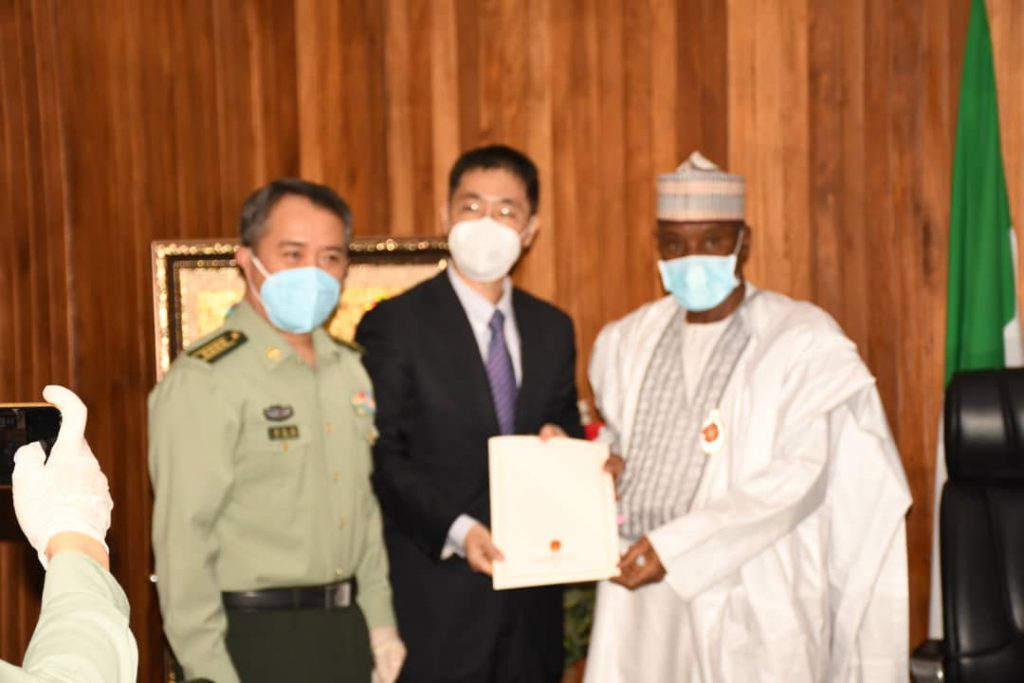 They noted that the gratis to Nigeria on government to government basis in the areas of diplomatic exchanges, Defence procurement and capacity building through training will be reinforced in joint cooperation to fight terrorism in the country.
The Nigeria-China diplomatic relation dates back to 1971 and has since been cordially consummated by both countries with Signing of various MoUs. They include provision of Military Aid gratis in 2013, 2016 and Acquisition of Defence Equipment in 2019 among others.
Signed
Mohammad Abdulkadri
Special Assistant to the Minister of Defence on Media and Publicity