The Minister of Defence, Major General Bashir Salihi Magashi (Rtd) has hosted the Republic of Indonesia Ambassador to Nigeria, Usra Hendra Harahap at the Ministry of Defence Headquarters, Abuja.
A statement signed by the Special Assistant Media and Publicity to the Minister of Defence, Mohammad Abdulkadri revealed that the meeting held behind closed doors for about an hour focused on the need for the two countries to strengthen military relations.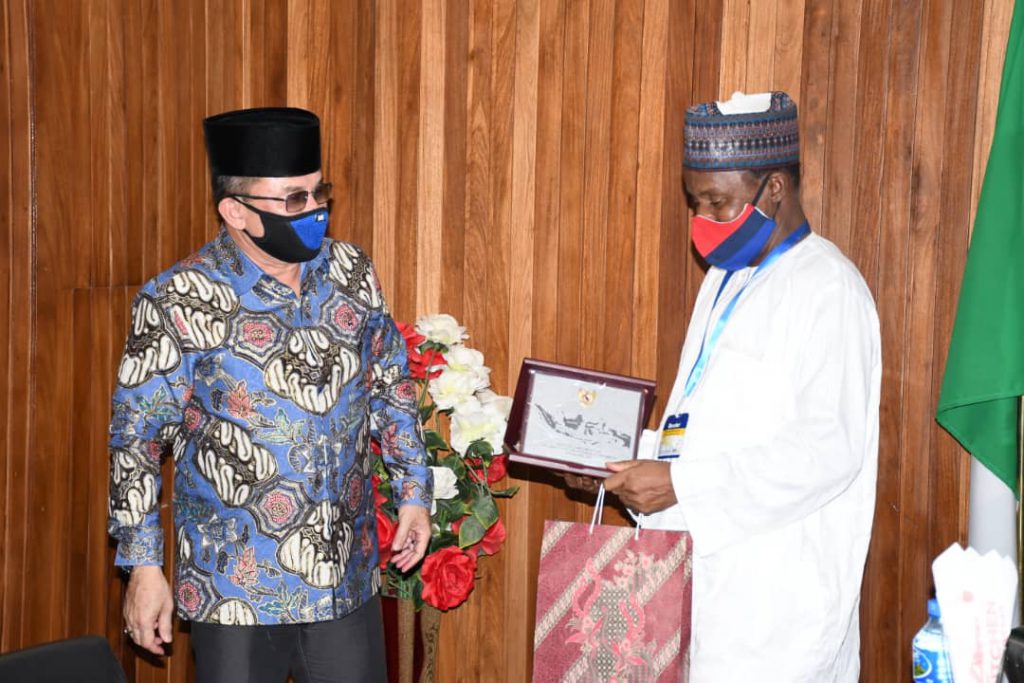 According to the Minister of Defence, Major General Bashir Salihi Magashi (Rtd), in an interview after the crucial meeting, the purpose of the visit of the Indonesian Ambassador was to review and refocus the existing bilateral military cooperation dating back to 1965.
The Defence Minister said the four-man delegation interfaced with the Permanent Secretary, Sabiu Zakari, the Principal General Staff Officer, Brigadier General Awwal Faggae and the Director Joint Services Department, Mrs. Olu Mustapha in the consideration of mutually benefiting military ties between the two countries.
The Minister said both parties explored new templates to consolidate the military training and manpower development through the exchange programmes.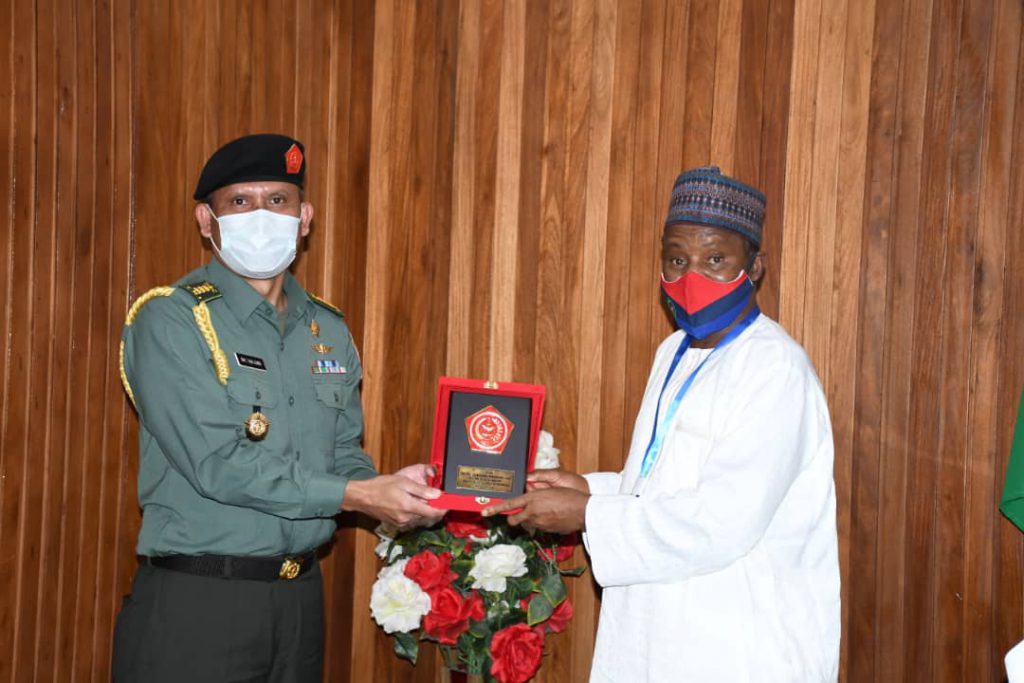 The Indonesian Ambassador, a retired Air Vice Marshal, Usra Hendra Harahap commended the Minister of Defence, General Magashi for providing the needed leadership for the nations Armed Forces based on his exploit and experience as a retired senior military officer.
He noted that their military backgrounds made the interface to be smooth and seamless in identifying new areas of defence cooperations between the two countries.
The Indonesian Ambassador said his posting to Nigeria albinitio since March, 2019 by President Joko Widodo is to deepen bilateral military cooperation with Nigeria, which he said the meeting had achieved.
In line with the Nigerias hospitable tradition, the end of the meeting witnessed exchange of plaques between the representatives of the two countries.
Nigeria and Indonesia are two major regional powers that share many commonalities especially in the trajectories of military reforms and education.
Signed:
Mohammad Abdulkadri
Special Assistant Media & Publicity to the
Minister of Defence