The Honorable Minister of Defence, Maj. Gen. Bashir Salihi Magashi (Rtd) has expressed his profound gratitude to the President of the Federal Republic of Nigeria, Muhammadu Buhari for appointing him a Minister.
The Minister disclosed this during the handing over ceremony by the Permanent Secretary of the Ministry, Mrs. Nuratu J. Batagarawa.
He solicited for the cooperation of the Permanent Secretary, Service Chiefs, Directors and all the staff of the Ministry, stressing that with the retinue of staff at his disposal he has no doubt that collectively, the staff will join him to justify his position as a Minister by contributing his own quota towards achieving the agenda of Mr. President which are: fighting corruption, insecurity and improving the economy.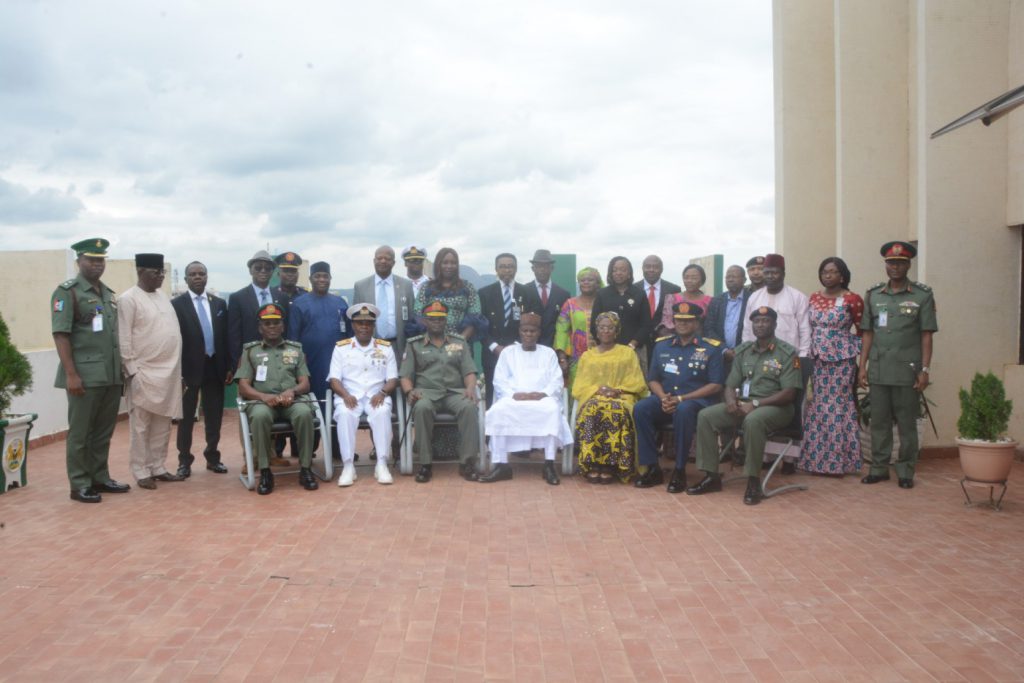 The Minister promised to provide the necessary support to the Armed Forces, as well as the civilian staff for effectiveness, professionalism and efficiency in the urgent desire to achieve peace in all parts of Nigeria.
General Magashi on arrival at the Ship House, after swearing in, inspected a Guard of Honor mounted by the Quarter Guard from Defence Headquarters, met with Service Chiefs as well as top Management Staff.
He congratulated the Armed Forces for being alive to their responsibilities and enjoined them to brace up for the task ahead towards ensuring absolute security of lives and property in our country.