The Honourable Minister of Defence, Mohammed Badaru Abubakar CON , mni has said that the Federal Government was ready to deepen bilateral relations with European Union (EU) on security cooperation.
The Minister made this known when he received the delegation of the European External Actions Service ( EEAS), on the 4th October, 2023 in Ship House .
He said that Nigeria wants to restore partnership with EU and strengthen collaboration with the EU in fighting violent extremism, maintain peace and security as well as enhancing regional cooperation . 
Badaru noted that Nigeria needs intelligence and security equipments from EU to combat insecurity in the country.
According to him, the major challenges Nigeria is facing are banditry in the North West and North Central, Boko Haram in the North East, oil vandalism in the South South, sectional agitation in South East and general insecurity at the Gulf of Guinea and the Lake Chad region.
On his part, the Honourable Minister of State for Defence, Dr. Bello Muhammed Matawalle MON, said Nigeria as the giant of Africa needs the cooperation of EU in the fight against insecurity bedeviling the country.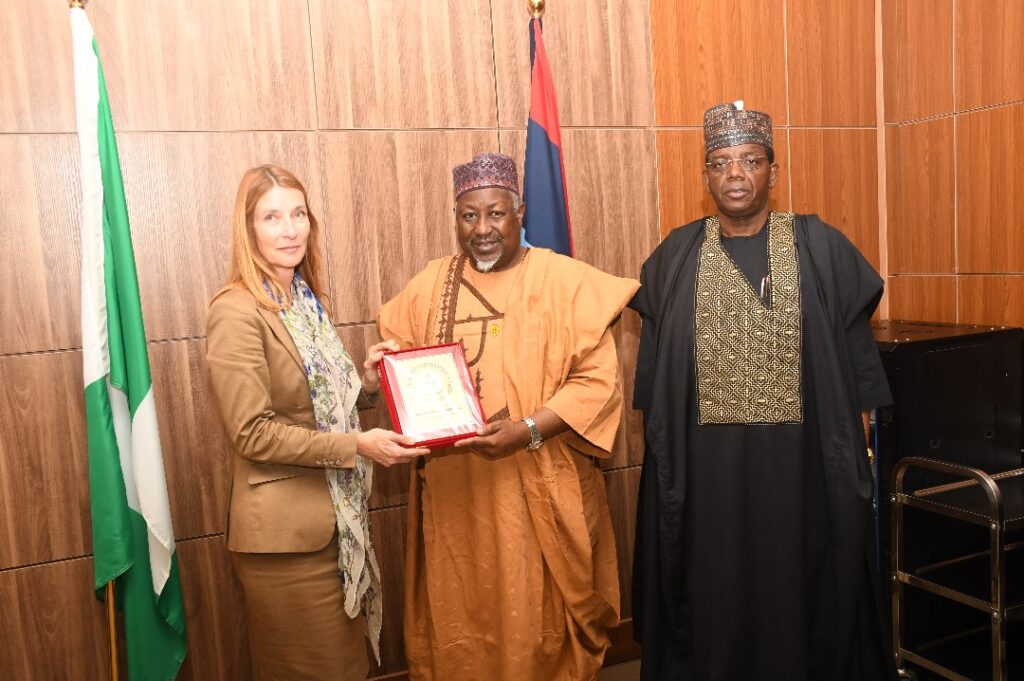 Minister of Defence Mohammed Badaru Abubakar CON, mni (m) alongside Minister of State Defence Dr. Bello Muhammed Matawalle (r) presenting a plague to the Deputy Secretary General of EEAS, European Union Helena Konig , during a courtesy visit in Ship House, Abuja. 
He pointed out that the safety of Nigeria, is the safety of Africa. He therefore called for cooperation of EU in the fight against insecurity in Nigeria.
Earlier, the Head of the delegation, Deputy Secretary General of the European External Action Service , EEAS, Helena Konig said that the purpose of the visit was to seek Nigeria's area of priorities in terms of security issues where the EU can intervene. She added that the priority areas would be discussed extensively at the forth coming high Ministerial meeting.
According to her, EU wants to work extensively with Nigeria in counter terrorism inorder to stabilize the region considering the fact that Nigeria is a strong supporter in maintaining the Africa territorial region.
Attari M.Hope
Ag. Director (Press & PR)
4/10/2023