The Permanent Secretary, Ministry of Defence, Dr. Ibrahim Abubakar kana, mni has said that Defence policy is a critical component of the national security and also one of the most important functions of the Federal Government.
Dr.  Kana disclosed this while delivering a lecture as a Special Guest Speaker for Course 31 of the National Defence College on the topic 'Defence Policy Implementation in Nigeria' at the NDC, Abuja on Tuesday, 11th July, 2023.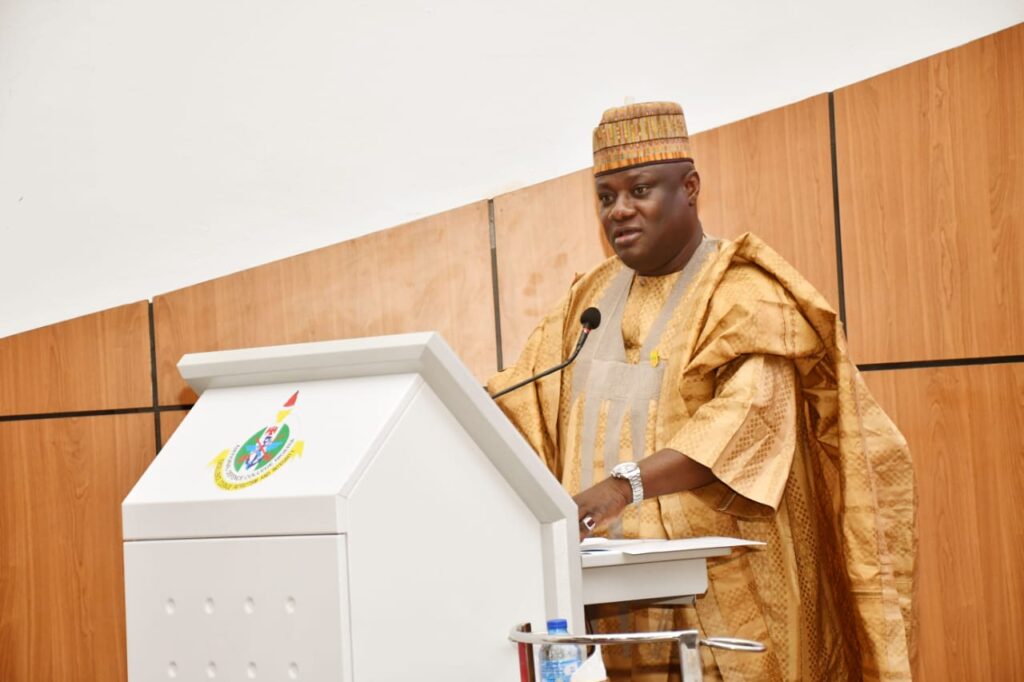 According to him, Defence Policy implementation in Nigeria is of utmost importance to the security and well-being of the country. He said: "Defence Policy Implementation is very critical to our national security as it plays a vital role in ensuring the safety and security of our citizens, as well as the integrity of our nation."
Speaking more on Defence Policy implementation, he noted that it was one of the most important functions of the Federal Government that provides a framework for managing the nation's security architecture and protecting its citizens.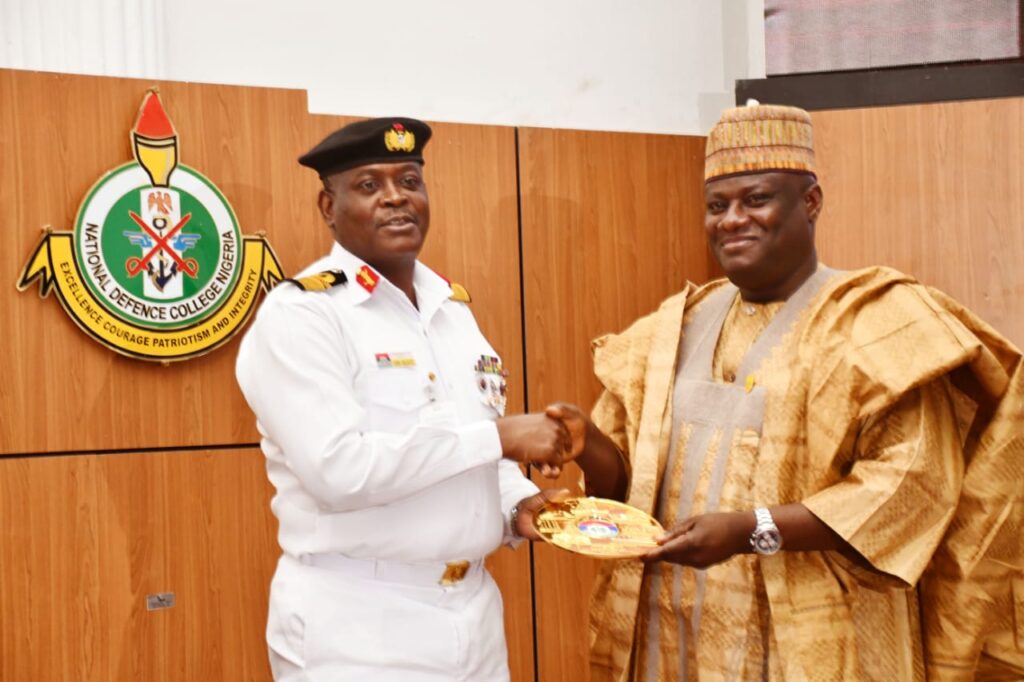 He said: "The implementation of Defence Policy is a complex and multifaceted task that requires the coordination and cooperation of various stakeholders, both within and outside the military establishment", he said. 
Speaking on security challenges, the Permanent Secretary noted that Nigeria, like many other nations, faces a range of security challenges. These challenges include; terrorism, insurgency, communal conflicts, organized crime and other forms of violent extremism among others.
Addressing these challenges, Dr. Kana prescribed for a comprehensive and integrated approach that involves formulating and implementing appropriate Defence Policies to tackle the various security threats.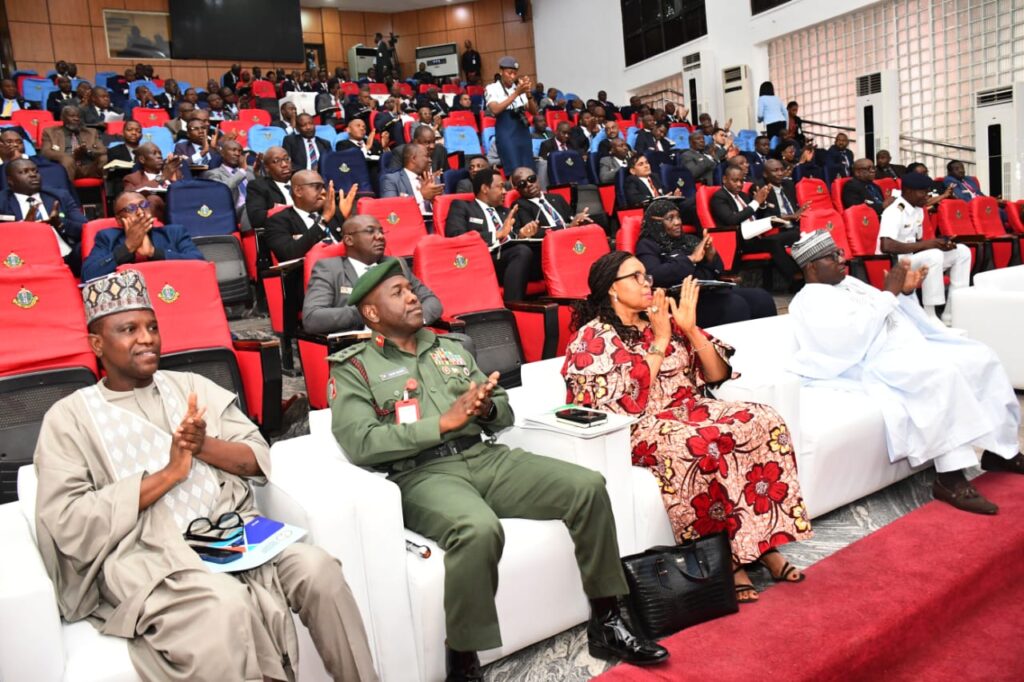 He explained that Nigerian Government has developed various Defence policies to ensure the nation's security and territorial integrity over the years and stated that it has been instrumental in maintaining peace and security in the country. 
Accordingly, Dr. Kana reassured the participants of Course 31 that Ministry of Defence was committed to ensuring that Defence policies are effectively implemented for the benefit of all Nigerians. 
He said: "The future direction of Nigeria's Defence policy will continue to prioritize counterterrorism and insurgency, regional cooperation, maritime security, cyber security, modernization and technological advancements for security agencies, peacekeeping, humanitarian assistance and civil-military relations."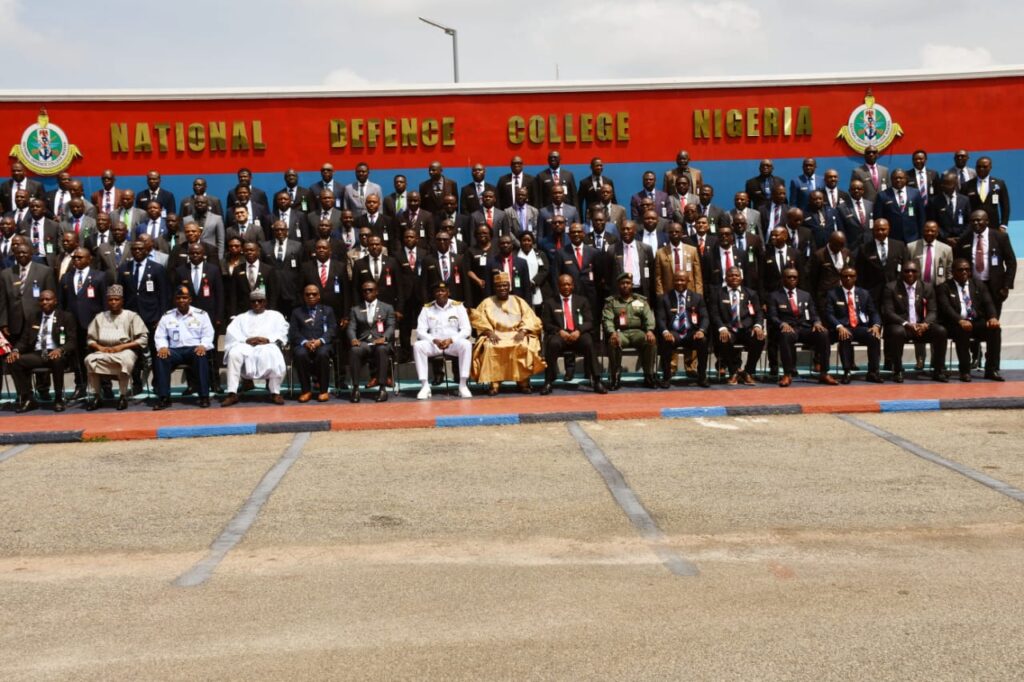 The Commandant of National Defence College, Rear Admiral O.M. Olotu commended the Permanent Secretary for doing justice to the topic and said that his thoughts on the Defence Policy of Nigeria would give the nation a brighter future direction to the Defence sector.
Admiral Olotu added that the lecture delivered by the PS would be of great benefit for the 113 participants of the Course 31 in the discharge of their duties. 
Victoria Agba-Attah – Director (Press)11/7/2023