The Minister of Defence, Maj Gen Bashir Salihi Magashi has restated the commitment of the Federal Government in ensuring the welfare and wellbeing of the Officers and men of the Armed Forces who sacrificed their lives in service to humanity during the first and Second world wars, the Nigerian Civil war, Peace Support Operations across the globe and during various internal security operations.
The Minister who was represented by the Permanent, Ministry of Defence, Dr. Ibrahim Abubakar Kana mni at the unveiling of the 2023 Armed Forces Remembrance Day Celebration (AFRDC)   said in the same vein, the families of fallen heroes will continue to receive attention from government to complement the past efforts of their spouses.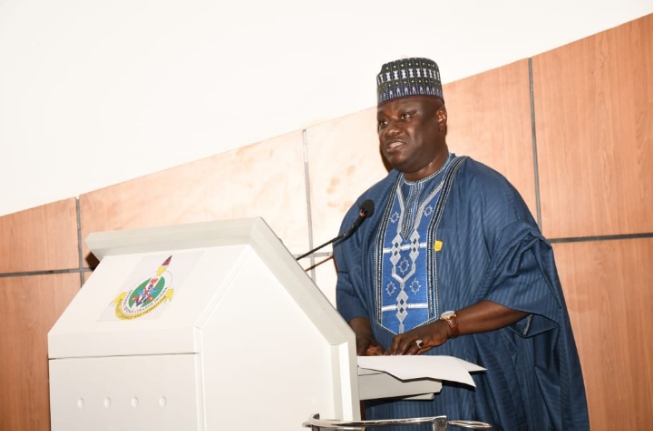 He said, "I am glad to say that our Armed Forces have been able to put the situation under control. This trend will be sustained and improved upon. We have witnessed the mass surrender of bandits as a result of the Military onslaught against them."
He added that the Armed Forces Remembrance Day Celebration remains an opportunity for all Nigerians to appreciate and give back to the Military, Veterans and families of the departed heroes for defending the nation's territorial integrity.
The Minister further noted that "the Government of President Muhammadu Buhari has continued to demonstrate its commitment to the welfare of ex-servicemen by ensuring regular payment of pensions to all military veterans, Security Debarment Allowance (SDA) which was introduced by this administration and intervention in the payment to Next-of-Kins of deceased Officers of the C-130 Plane crash which occurred on 26th September, 1992.
Maj Gen Magashi (rtd) implored members of the Press to cooperate with the Government by being objective and patriotic in their reportage, he said, given the support of this administration to the Military, the war against terror and banditry would be totally won soon.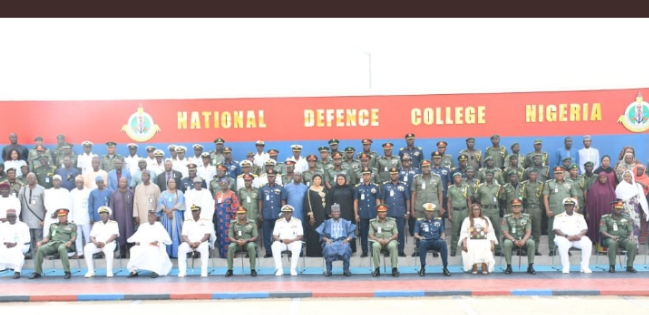 The activities lined up for the 2023 Armed Forces Remembrance Day Celebration includes: Emblem Launch at the Council Chambers, State House Aso Villa on 26th October, 2022 which will be carried out by President Muhammadu Buhari; the Nigerian Legion Humanitarian Day comes up on Friday 14th October 2022 at the Nigerian Legion Headquarters, Legion House, Area 3, Garki, Abuja, will be replicated in all States of the Federation.
Other activities include; Juma'at Prayers to be held at National Mosque Abuja on 6th January, 2023 while the Inter-denominational Church Service will be held at the National Christian Centre on Sunday, 8th January, 2023 to go on concurrently in all states of the Federation.
The wreath laying ceremony which marks the climax of the celebration will be held at the National Arcade and all cenotaphs in states of the Nation on Sunday, 15th January, 2023 to be performed by Mr. President who will lead senior Government functionaries, Distinguished Nigerians and members of the Diplomatic Community in honour of the fallen heroes.
Adelaja Gbemisola & Patience Ituke
For: Director (Press & PR)
7th October, 2022