The Permanent Secretary Ministry of Defence Musa Istifanus has expressed optimism that the Newly appointed Chief of Defence Staff and Service Chiefs will deliver on the presidential directive to achieve reasonable peace and security in the country.
The Permanent Secretary who was on a familiarization tour to the Nigerian Defence Headquarters in Abuja noted that the Services can change the narratives of Insecurity abound in some parts of the country if they implore synergy in their operations.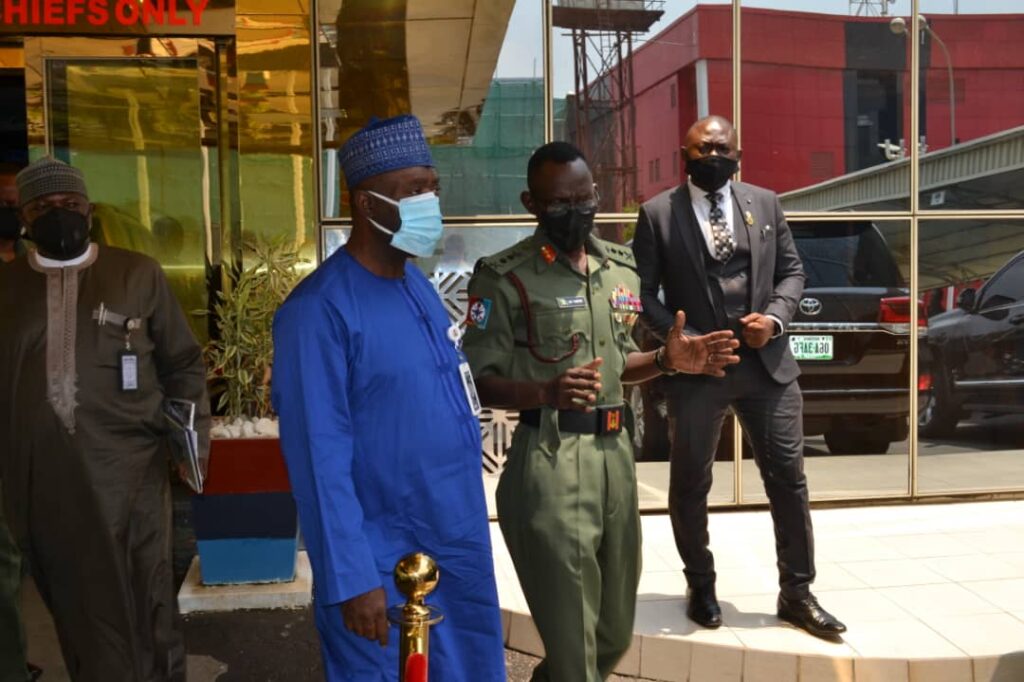 "Your efforts and your success or challenges should be seen to be for all and not for one particular service. That way all of you will realise the need for synergy. I therefore urged you to compete in contrbuting to collective successes rather than competing against one another." He revered.
Musa Istifanus said the security challenges have lingered for too long adding that the Nation is hopeful that the brand new Chiefs appointed on merit by the President will in no distance time guarantee peace and stability in the country.
He reiterated the need for Nigerians to support and remain prayerful to the Armed Forces as they strive to stamp out all forms of criminality in the land.
The Chief of Defence Staff Maj General Leo Irabor while welcoming the Permanent Secretary to Defence Headquarters said all the Services fusing strategies and tactics to achieve total success in the fight against insurgency, kidnappings, armed robbery and other crimes.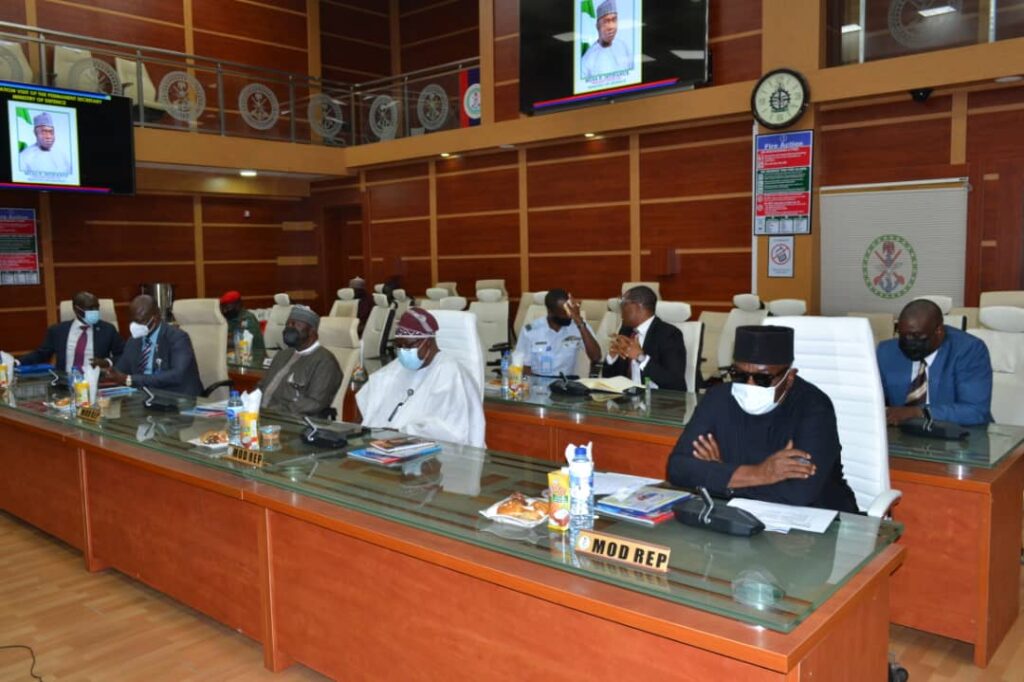 General Irabo expressed appreciation to the Ministry of Defence for the unflinching support accorded the Armed Forces and assured the Permanent Secretary of up scaling the action against security challenges faced by Nigerians.
In a remark the Chief of Army Staff Maj General Ibrahim Attahiru posits that Joint operations would be prioritised in order to ensure the safety and security of the Country.
His counterpart and Chief of Naval Staff Vice Admiral Zakari Gambo as well the Chief of Air Staff Air Vice Marshal Isiyaka Alai Amao in separate remarks promised to synergize with one another in their operations for better performance and towards collective successes.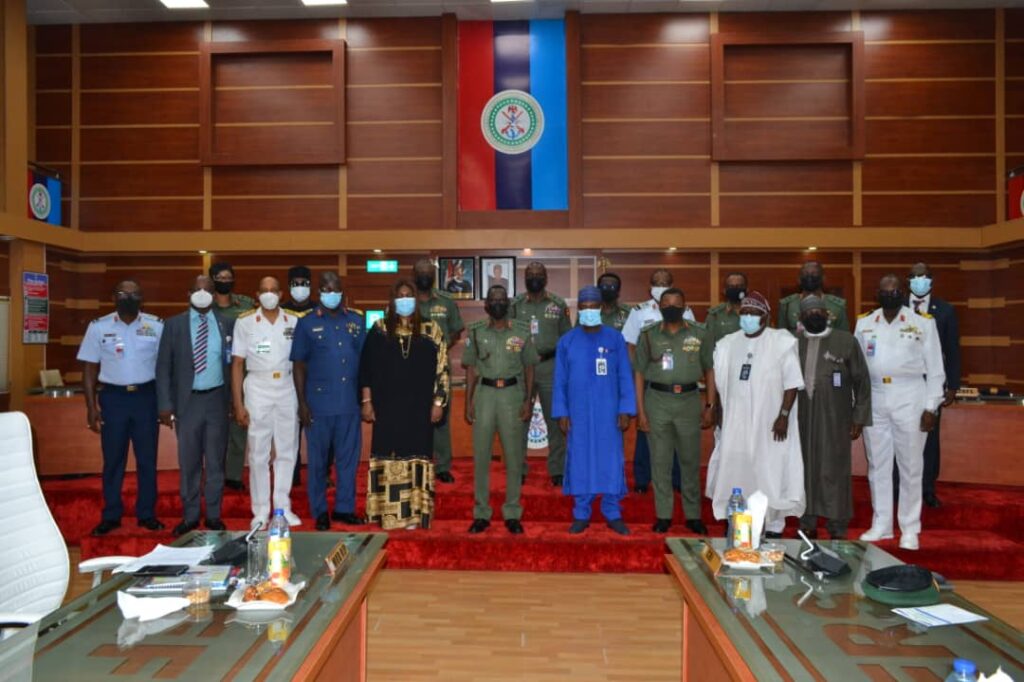 – Director Press & Public Relations.