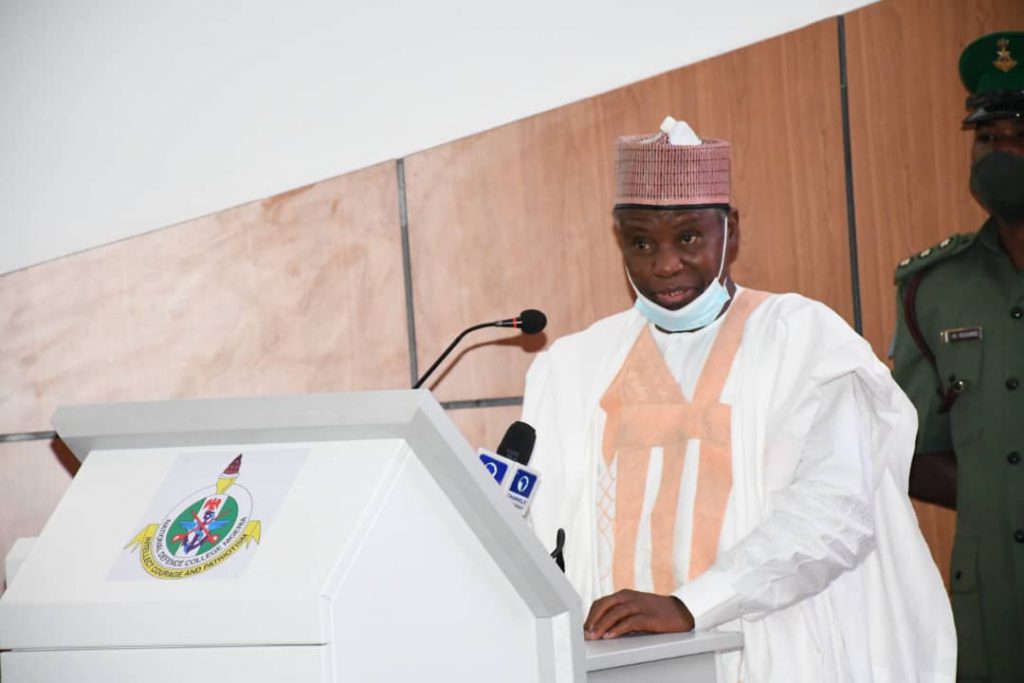 The Minister of Defence Maj Gen Bashir Salihi Magashi (Rtd) has assured the Armed Forces Personel of the continous payment of the Insurance Cover under the Group Life Assurance Scheme .(GLAS)
General Magashi gave the assurance while briefing the press for the 2021 Armed Forces Remembrance Day Celebration,(AFRDC) held at the Abacha Hall of the National Defence College Abuja.
He recalled as a testimony the Ministry of Defence's commitment to the scheme on how, in February this year, public presentation of cheques was made to one hundred and eighty four(184) Next-of-kin of some deceased Officers and Men of the Armed Forces for the 2018/2019 benefiaries.
The Minister of Defence rolled out some of the activities lined up by the Ministry for the 2021 AFRDC to include the Nigerian Legeon Humanitarian Day slated for 23rd this month while the Emblem Launch by President Muhammadu Buhari is expected to come up on 28th and the Religeous Services come up on Fri 8th January for jumat at the National Mosque and the Inter-denominational Service on Sunday 10th at the National Worship Centre,Abuja.
General Magashi (rtd) seized the opportunity of the press briefing to give a rundown of some of the achievements of the Ministry of Defence under his watch.
They include emplacement of robust Pensions Administration for prompt Payment of pensions by the Military Pensions Board, actionable Health Insurance Service for Vetarans, Widows and dependants of the fallen Heroes under the mandate of the Defence Health Maintenance Limited, DHML and the Federal Government payment of the Group Life Assurance through the Ministry of Defence among others.
He also placed on record the gradual returning of the sizeable numbers of the Internally Displaced Persons to their ancestral homes under the Rebuilding and Resettlement programmes that have also ensured systematic returns of Civil institutions in some of the North East Communities affected by the activities of the insurgents.
The grand finale of the 2021 Armed Forces Remembrance Day Celebration comes up on 15th January to commemorate the date marking the end of the of the Nigerian Civil War in 1970 while the Commonwealth Countries adopts November 11th annually alongside global Commwmoration of the  event to remember the end of the 1st World War on the 11th hour, 11th day and the 11th month of 1918.
SIGNED
MOHAMMAD ABDULKADRI, SPECIAL ASSISTANT MEDIA AND PUBLICITY TO HMOD.