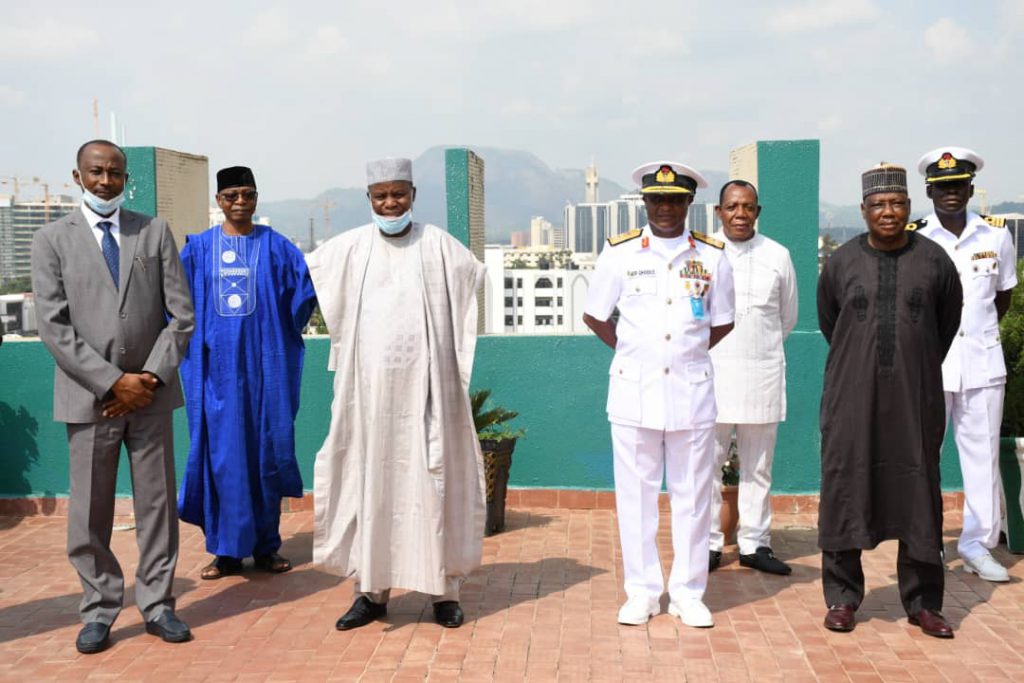 The Minister of Defence Maj Gen Bashir Salihi Magashi (Rtd) has inaugurated a 9-man Committee to look into the demands of the retired members of the Nigerian Armed Forces for payment of Security Debarment Allowances, (SDA).
General Magashi said the inauguration of the Committee is in fulfilment of his promise made when he met last month with the leadership of all veteran groups over their demands at the Ministry of the Defence.
He said members of the Committee are carefully selected based on their pedigrees and in compliance with the principles of fairness, balance and justice to look into the areas of agitations regarding Security Debarment Allowance and other related issues.
While tasking the Committee to be above board in the discharge of their onerous task, the Defence Minister said the welfare of the Military retirees is dear to the heart of the Commder-in-Chief of the Armed Forces, President Muhammadu Buhari.
He put on record what he called the unprecedented welfare initiatives of the Federal Government aimed at improving the living standards of serving and retired members of the Nigerian Armed Forces.
According to the Minister of Defence the implementation of the Manual of Financial Administration (MAFA) which came into effect on 9th November 2017 and Harmonized Terms and Conditions of Service 2017 are testimonies to the sincerity of President Muhammadu Buhari to improve the livelihood of the serving and retired Military personnel.
General Magashi (rtd) who challenged the Committee to be guided by the 1999 Constitution of the Federal Republic of Nigeria, Manual of Financial Administration and other relevant documents gave six terms of references. They include the determination of the level of implementation of MAFA with respect to the payment of SDA and other welfare issues affecting the Veterans.
The Committee is also to determine whether or not the SDA should be paid to any category of retirees outside the scope of the specified policy approval date of 9th November 2017 considering all the attendant implications.
Others include determining the effective date of the payment of the SDA where the option of payment is reviewed and adopted and to determine the applicable annual total enrolment(ATE) to be used for each benefiting retiree with respect to past Federal Government's salary reviews as well as its financial implications to the government based on ATE and to suggest to the Ministry any other ways the Committee deems fit towards the resolution of the grievances of the Veterans over the implementation of the SDA and other welfare matters.
Responding after inauguration the Chairman of the 9- man Committee Rear Admiral Obi Ofodile assured that National interest will not be compromised in the discharge of their assigned task and that members will work with the fear of God .
The Committee had its inaugural session immediately after the inauguration ceremony.
SIGNED
Mohammad Abdulkadri
Special Assistant Media and Publicity To HMOD