Babangida Hussaini (PERMANENT SECRETARY)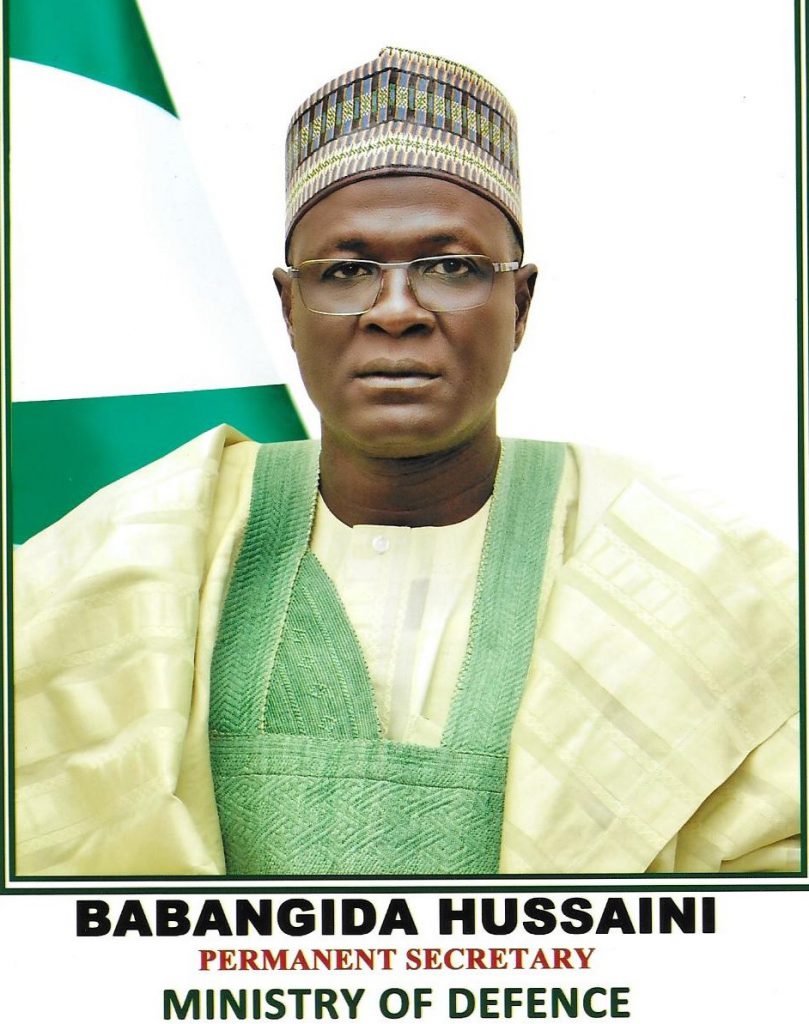 Babangida Hussaini hails from Kazaure, Jigawa State. He holds B.sc and M.sc degrees in Public Administration from the Ahmadu Bello University and the Nigerian Defence Academy, Kaduna respectively.
He began his public service career in 1987 with the Kano State Government prior to the creation of Jigawa State in 1991. He rose through the ranks and was appointed Permanent Secretary in the Jigawa State Government in 2004. Mr. Hussaini also served as Executive Chairman, Jigawa State Universal Basic Education Board (SUBEB) and Permanent Secretary in the Ministry for Basic Education and Human Resources Development between 2005 – 2007 which spearheaded the Establishment of the Famous Informatics Institute.
Following his transfer to the Federal Civil Service in 2011, he has held several positions most prominent of which include Assistant Director (Admin) in the Office of the Head of the Civil Service of the Federation, Deputy Director (Admin) in the Federal Ministry of Industry, Trade and Investment and Special Assistant (Technical) to the Honourable Minister of State for Power, Works and Housing.
In 2015, the Honourable Minister, Federal Ministry of Works and Housing, constituted the Special Projects Unit (SPU) of the Ministry led by Babangida Hussaini. It is worth noting that under his stewardship, the SPU between 2016 and 2019, constructed 1,117 Classrooms, 1,298 Boreholes, 93 Maternity Centres and 38 Community Halls/Markets, amongst other interventions nationwide. These Projects have also generated a total Number of 221,460 Direct Jobs. He is an accomplished Farmer and Cattle Breeder. He is a member/Fellow of Management Bodies notable amongst which is the Chartered Institute of Public Administrators. He is also a recipient of Numerous Honours and Awards. He has Published Works in Development Journals, the recent being a Research Paper on "Socio Economic Impact of SDG Projects by the Federal Ministry of Works and Housing 2016-2018 by LAMBERT ACADEMIC PUBLISHING….2020.